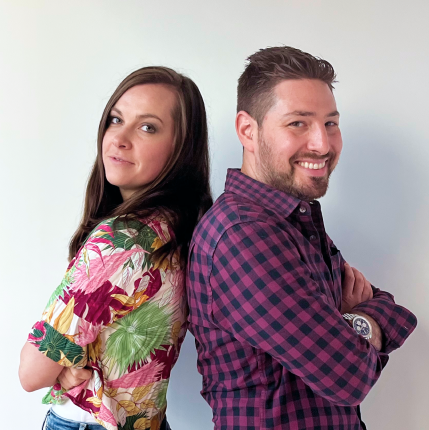 Kidly: Building a community of adventure-seekers, one activity at a time
In a world dominated by screens, Anna Korol and Aaron Deutsch (pictured), the visionary co-founders of Kidly, set out on a mission to redefine how children experience the world. Their brainchild, Kidly, is more than just an activity booking platform; it's a community-driven movement that empowers parents and children to embark on unforgettable adventures together.
As parents themselves, Anna and Aaron understand the challenges of finding meaningful and engaging activities for their children. Kidly is the answer to this dilemma, offering parents a seamless platform to discover and book a diverse range of activities tailored to their child's unique interests. Gone are the days of complicated booking processes filled with endless games of phone tag and emails lost in cyberspace. Kidly's user-friendly interface allows parents to secure a spot for their little ones with just a few clicks. One of Kidly's unique features is the ability for parents to not only book activities for their own children, but also to share these experiences with friends. This means that parents can invite their child's friends to join in on the same activity, creating shared memories that will last as kids age.
"Discovery, booking and payment for children's activities are fragmented, inconsistent and full of friction for parents and vendors alike. Kidly streamlines the multiple bookings many parents make each term and school holiday while providing growth and efficiency benefits to vendors. Scheduling and calendar features are a potential game changer for parents and a compelling viral hook for users to discover and share the Kidly platform," said Cath Rogers, Partner at Antler. "It's clear that Anna and Aaron are building in a space they care passionately about, and their entrepreneurial hustle, product and commercial acumen positions them well for success in this sizable market."
Anna Korol and Aaron Deutsch have ignited a spark that promises to illuminate the lives of countless children across Australia. Through Kidly, they're turning ordinary days into extraordinary adventures, one activity at a time.
Join the Kidly community today and let the magic begin!