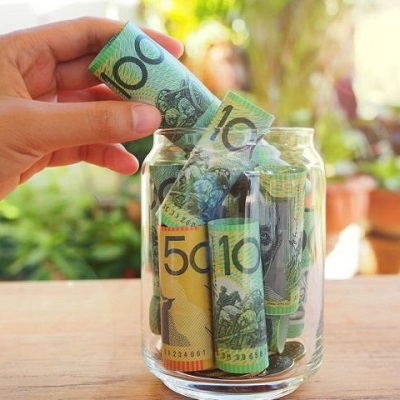 Australian startup Darwinium raises $18m to accelerate global adoption of its digital security and fraud prevention platform
Australian startup Darwinium, a next-generation digital security and fraud prevention platform, today announced it has raised $18 million in Series A financing led by U.S. Venture Partners (USVP), with participation from seed investors: Blackbird, Airtree Ventures and Accomplice. The new funding brings total investment to $26 million and enables Darwinium to scale its edge-based solution across global geographies, where it is quickly gaining traction across multiple vertical industries including fintech, eCommerce, financial services and gaming/gambling.
Online fraud has become more complex and harder to detect, facilitated by AI-tooling that is being exploited by adversaries. Businesses have responded with multiple point solutions deployed across the customer journey which have created friction for good users, and information siloes that continue to favour the fraudster.
The 2022 Gartner Market Guide for Online Fraud Detection states "Detecting fraud in digital channels is a challenge, due to the competing requirements of dealing with emerging attack vectors and delivering a smooth user experience." They recommend that "Security and risk management leaders must orchestrate multiple capabilities to create dynamic user journeys while minimizing risk."
Darwinium addresses these challenges by delivering two key innovations: first, it moves fraud detection processes to the customer's network perimeter (or 'to the edge') to provide businesses a holistic view of their customers' online experience or "journey" across every digital touchpoint, and better separate trusted and risky behaviour. Second, it has pioneered a SaaS-based approach to data protection that weaves strong, strategic data security into its unique, edge-based approach.
"The Darwinium team has built something truly unique," said Rick Lewis, General Partner at USVP. "Darwinium offers a product that is both simple to deploy and effective at reducing fraud losses and reputational damage associated with the ever-more complex web of digital fraud. Darwinium is a game-changer, differentiated in a crowded market, offering the innovation that businesses are asking for to simplify their risk stack."
Darwinium levels a playing field that favours fraudsters
By shifting detection processes to the edge, Darwinium is disrupting a market dominated by API-based products that risk-assess 'moments-in-time' – an approach that lacks the agility and context required to respond to evolving fraud.
Leveraging content delivery networks (CDNs) such as Cloudflare and AWS CloudFront to integrate at the network perimeter, Darwinium provides a continuous view of user behaviour with flexible journey-time orchestration. This simpler, smarter deployment model puts full control of fraud and risk mitigation into the hands of businesses, providing the ability to decision and act on intelligence in real time, dynamically tailoring customer journeys according to trust and risk.
Darwinium's platform also has out-of-the-box integrations with third-party services that further enrich risk decisions with additional intelligence, making it easy for customers to simplify their cyber-fraud strategy by consolidating multiple solutions.
With a SaaS-based approach to managing sensitive customer data identities, Darwinium encrypts and anonymizes data on the edge. Any analysed customer data is stored within an organization's own infrastructure, with its own keys. The platform uses a fully anonymized version of this data that can be processed and leveraged globally while remaining unexposed/unrecoverable to fraudsters. This streamlines compliance with regulations such as the California Consumer Privacy Act of 2018 (CCPA) and the EU General Data Protection Regulation (GDPR), while better preserving user privacy.
"AI capabilities have given fraudsters the upper hand of speed, scale and greater efficiency. This is why we designed Darwinium to deliver the visibility and coverage of a security tool, the context and insight of fraud solutions, with the agility of AI. It's the platform that will future-proof organizations against the most complex attacks," said Alisdair Faulkner, Co-Founder and CEO of Darwinium. "With this round, we can more effectively execute on our vision to protect every customer from the consequences of fraud, scams and abuse."
An established innovator, Darwinium's solution has already been adopted worldwide by leading companies across its key verticals.