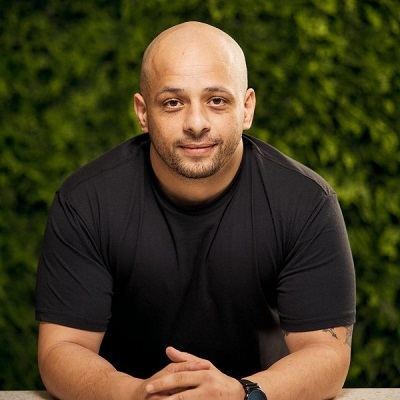 John Boctor joins Drive On Finance and Vroom as Chief Growth Officer to rapidly expand dealership finance distribution
Automotive asset finance brokerage Drive On Finance has secured John Boctor to the leadership team as Chief Growth Officer.
Fresh from his tenure with Driva, the appointment of John Boctor is a critical part of Drive On Finance's growth plan, as the brokerage gears up to dominate the automotive and dealership market. Drive On Finance also benefits from the full support of Drive IQ Technology's suite of digital finance products, including Vroom™. It's the industry's first direct-to-lender point-of-sale solution, and includes a state-of-the-art instant approval engine. The Drive On Finance business is truly primed and ready to assist dealers in evolving their full digital customer journey and deepening finance penetration.
Speaking of John Boctor's appointment, Drive On Finance's Co-Founder and CEO Simon Penhaligon commented, "The creation of this new role gives us the opportunity to expand our reach within the automotive retail sector. Leveraging Drive IQ Technology's Vroom, we plan to augment our traditional 2nd string broker service model with a direct-to-lender and OEM solution, so we can create a brand-safe experience for dealerships and their customers, while securing finance with non-OEM providers. We are truly excited to welcome John into the group and are keen to build on his great network with our existing distribution partners."
John Boctor has 6 years of experience in the asset finance sector, having held roles, like head of dealerships at Driva and brand manager at Hyundai Capital.
"Having worked within the fintech and automotive space for some time, it's truly exciting to work with Drive On Finance & Vroom, who are setting new benchmarks in offering the dealer network even greater finance penetration. With industry leading digital finance experiences, seamlessly integrating with dealer's existing ecosystems and providing the new status quo for the largest ever generation of tech-savvy Australians. Working alongside Simon and the team, it's clear that their vision is aligned with where the industry is heading," stated  John Boctor as the new Chief Growth Officer.
Vroom was launched in June 2022 by Drive IQ Technology. A direct-to-lender digital finance journey product, with instant approval engine. Offering the largest ever generation of digital native Autralians a brand new way to match, gain indicative approval and formally apply for asset finance, at the point-of-sale. Vroom's intuitive self-serve customer experience can be completed in minutes, with one time passcode sign-up allowing multi-device application access, smart matching engine for the most suitable lender, machine learning algorithm geared towards success, and standout industry firsts: instant approvals using multiple verification APIs and genuine direct-to-lender connection, making it quicker than ever before.
The Vroom product is also presented in a mobile phone shaped experience perfectly suited to online shopping behaviours, while delivering simpler website integrations. And powered by the full functionality of Drive IQ.