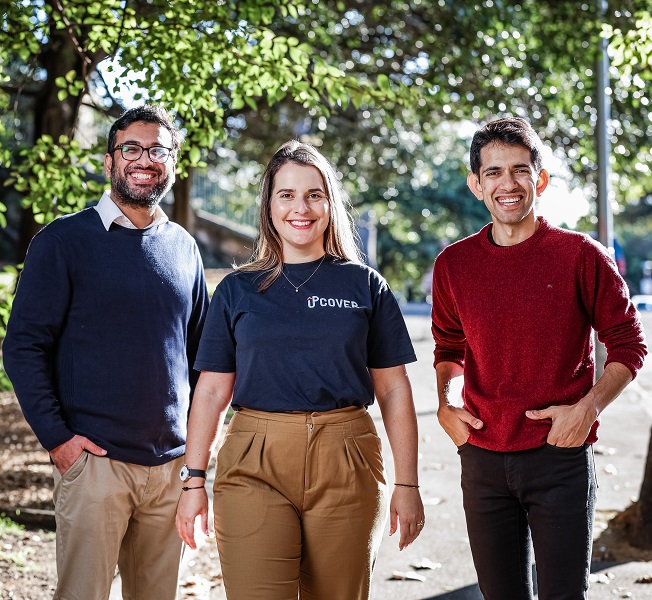 Insurtech startup upcover launches Management Liability Insurance
Insurtech startup upcover today announces the launch of Management Liability Insurance on www.upcover.com for sole traders, partnerships, private companies and associations. This easy to access, online cover option for Australian SMEs will help protect against potential risks stemming from the actions and decisions made by directors, officers, and managers.
upcover CEO and Co-Founder Skye Theodorou said, "Everything we do at upcover is to help Australian business owners and sole traders mitigate the risks within their businesses while giving them protection and peace of mind. We're proud to announce the launch of Management Liability Insurance and know that by allowing our SME customers to easily access jargon-free insurance quickly and effortlessly online, we're not only giving them the protection they need, but we're taking a previously arduous task off business owners' plates and giving them more time back in their day."
The addition of Management Liability Insurance comes off the back of upcover's launch of Professional Indemnity & Public Liability Insurance For Nurses earlier this year and complements upcover's pre-existing range of insurance products tailored for Australian SME and sole traders, adding another layer of insurance protection for Australian business owners. With limits of up to $10 million, the product is perfect for all types of small to medium size private companies, sole traders, partnerships and associations and offers comprehensive coverage including company and entity liability, employment practices liability cover, tax audit cover, investigation cost cover, and comprehensive crime cover.
Risks stemming from the actions and decisions made by directors, officers, and managers could range from employment disputes, investigations by an official body (such as Coroners inquiries, AHPRA investigations), tax audits by ATO, financial crime, statutory liability or potential allegations of breaches of law by directors or officers of the company.
Theodorou added, "We know the cost of litigation defence can be devastating to Australian business owners and sole traders who don't have adequate cover, so we're making it our mission to create a tailored range of go-to options that take the hassle out of purchasing insurance. Management Liability Insurance has historically been thought of as something only large businesses should have or need, but with ongoing and emerging risks, it's cover all Australian business owners should consider."
Management Liability Insurance is now live on www.upcover.com and starts from $780 per year for a $1mil limit with monthly payment options available.