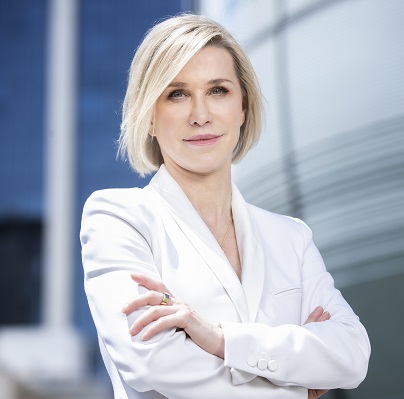 Insurtech LifeBid secures $700K and follows with the launch of an equity crowdfunding campaign with Stride Equity
Insurtech disruptor LifeBid has today launched its equity crowdfunding campaign with Stride Equity, an Australian venture-backed equity crowdfunding platform. The launch of the equity crowdfunding campaign follows a strategic co-investment of $700,000 from industry partners and the Stride Group.
LifeBid is the first company the Stride Equity team has approved for an investment and concurrent hosting on their equity crowdfunding platform since its launch earlier this year.
The platform only hosts companies that are pre-qualified by Stride Equity's experienced investment team and meet the stringent criteria for strategic co-investment by the Stride Group.
LifeBid, together with its industry advisory board, is developing an end-to-end technology solution and plans to revolutionise the way life insurance advice is provided and managed.
Widely backed by industry leaders, LifeBid's digital platform has been developed to enable the 16,000 financial advice providers and insurers around the country to seamlessly engage, educate, advise and manage clients' life insurance needs, while cutting costs to serve by up to 90%.
Accessing and providing life insurance advice in Australia has long been plagued by complex regulations, inadequate technology and soaring costs, leading to frustrated advisers, licensees, insurers and consumers alike. LifeBid's digital solution aims to connect all industry stakeholders and enable advisers to seamlessly manage their clients' needs on a single platform, providing better value and experience for customers.
Recognised by industry forum InsureTech Connect as one of the Forward50 companies, LifeBid currently has a waitlist of 2,000 advisers for its platform in Australia.
Having previously delivered technology solutions to the industry he is passionate about, Brett Wright, Founder of LifeBid, said, "As advisers ourselves, and like many others in the life insurance sector, we have seen how expensive it has become for consumers to access good quality advice and cover, and experienced how hard, unprofitable and risky it has become for advisers, licensees and insurers to help more Australians."
"We want our adviser and licensee industry colleagues to be owners, beneficiaries and the driving force behind LifeBid. Partnering with the Stride team in this crowdfunding offer will make this possible and we are excited to be their first portfolio company."
Maria Halasz (pictured), CEO and Co-Founder of Stride Equity, said, "We are thrilled to announce LifeBid as our first investment and the first portfolio company on the Stride Equity platform that retail and wholesale investors can co-invest in with us.
"LifeBid is the perfect example of the type of businesses we look to fund; it has experienced and passionate founders who set out to solve an urgent unmet need in an underserved industry by providing an innovative technology solution that is highly scalable. Their early engagement with the entire insurance ecosystem is a proof point for us, as they build on these strategic partnerships to facilitate rapid market penetration."