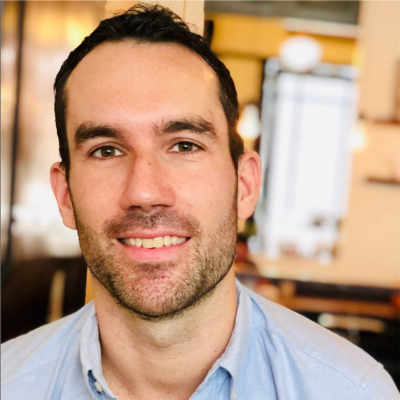 Ian Hutchinson joins leading SME M&A Tech and InsurTech, io.insure
Experienced FinTech and M&A leader to guide firm's growth in APAC
M&A Tech and InsurTech firm io.insure – creator of 'Mio', the world's first online mergers and acquisitions (M&A) insurance marketplace for small and medium-sized business (SME) transactions – has appointed Ian Hutchinson (pictured) as Senior Partner in Asia-Pacific (APAC).
Based in Singapore, Hutchinson will be responsible for developing strategic partnerships that will enable the evolution of io.insure's marketplace platform, which also digitises financial lines and other specialty insurance products.
The io.insure platform was created in response to the growing demand from brokers and insurers, as well as legal, accounting and private equity professionals and banks to digitise insurance and deliver a better customer experience. In this role, Hutchinson will also lead distribution, sales and product development to enable multiple partners to efficiently leverage io.insure's cutting-edge technology.
Hutchinson brings over 15 years' experience across business development, M&A law, in-house counsel, product development, strategy, operations, and general management roles.  Based in Asia over the last six years, he most recently led the Singapore business of Hyphen Group, one of the region's largest fintech companies as General Manager, where he was also responsible for the company's Singapore insurance brokerage.  He previously held the roles of General Counsel and Chief of Staff at Hyphen. Prior to this, he practised as an M&A lawyer including stints at the Dublin offices of law firms William Fry and Eugene F. Collins (part of Addleshaw Goddard).
Killian McDermott, Co-Founder and Executive Partner, io.insure said, "Ian joins us at this exciting time as we develop new solutions to meet the needs of APAC's growing SME M&A and financial lines insurance markets. Having recently launched Mio, the first global M&A insurance platform for SMEs, which was created to address the significant risk protection gap in the SME market, we have several other exciting initiatives planned for the region in 2023. Ian's expertise in FinTech, M&A and insurance will support the significant momentum in our growth and our wider business goals in this very important market."
David Rogers, Co-Founder and Executive Partner, io.insure added, "We are building a global ecosystem of clients, brokers, advisors, insurers and MGAs as commercial partners on the io.insure platform. Our plan is to provide a platform for a full suite of specialty products. Ian's expertise will support us in spearheading our growth in the region as we continue to digitise and transform the specialty insurance market through the power of partnerships.
"I am looking forward to working with the team at io.insure as the firm continues to experience well-deserved global success. Having worked in this space for some time I have seen first-hand the problem in finding appropriate and niche solutions in the SME M&A and broader specialty space.  io.insure, with its specialist underwriting expertise enabled by data and technology, as well as its highly efficient tech-driven partnership distribution, will go a long way in helping to bring capacity to the underserved small and mid-size business markets here in APAC," said Hutchinson.