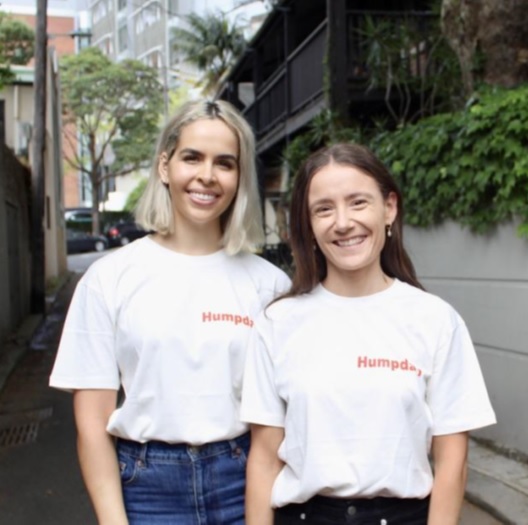 Humpday dating startup secures pre-seed round
To combat the rise of dating app fatigue, Humpday, a dating startup, has raised a pre-seed funding round to make offline dating the new online dating.
Humpday is designed to empower users to create meaningful in real life connections. In a world of endless swipes, Humpday has removed swiping and is only active 24 hours a week, on Wednesday. To facilitate community and connection, Humpday hosts offline events and dating experiences that can be seamlessly booked in app so users can make Wednesday the day for dating, and get back to living their best lives the rest of the week.
In Australia alone, there are over 3.2 million people on dating apps1, and they are the most common way to meet a new partner. However, 88% of dating app users are disappointed by their experience2. Frustration with dating apps is centred around the time wasted, incompatible matches, unanswered messages and only 2% conversion to actual dates3.
Founded in 2023 by Kara Zervides and Charlotte Vieira, Humpday uses technology to facilitate authentic connections, and the injection of funding from Antler VC will expedite the technology development to better serve its community of Australian singles.
Humpday co-founder and CEO, Kara Zervides, said, "We know that the majority of people would prefer to first meet their partner in person, but the reality is, that this is getting rarer and rarer. We're aiming to bridge the gap between online and offline dating through technology, and so far the reception has been incredible.
"With a fast growing waitlist and sold out singles parties under our belt, we're proud to have secured a pre-seed funding round with Antler VC which will power the building of a platform designed to end dating app fatigue."
James McClure, a Partner at Antler in Australia said, "We're incredibly excited to back Humpday as they revolutionise the dating experience. What attracted Antler to Humpday, apart from its innovative 24-hour Wednesday-only model, is its focus on restoring the value of real, face-to-face interactions. It's not just about online match-making; it's about facilitating authentic connections that can lead to meaningful relationships.
"Kara and Charlotte have shown they have the grit, resilience, and complementary skills to execute on this vision. The startup's data-driven approach to reducing dating app fatigue and the impressive traction they've already gained with their waitlist and sold-out events are testament to that. The level of engagement from their user community also indicates a strong product-market fit, which aligns perfectly with our investment thesis."