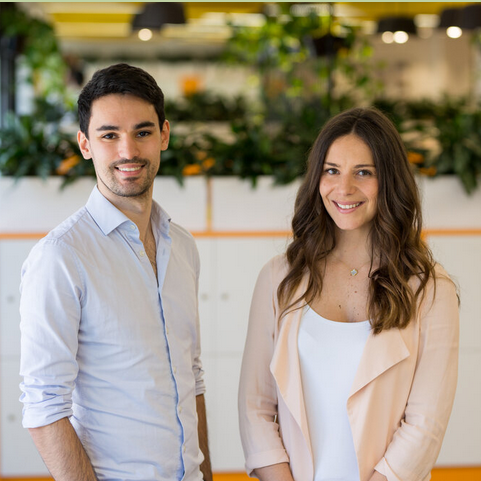 Healthtech disruptor Vitable launches $3m equity crowdfunding campaign off the back of closing $7.5m round
Healthtech disruptor Vitable, the most exciting player in the health and wellness sector in Australiasia today launches its first equity crowdfunding campaign with Equitise and aims to raise $3 million.
Since its launch in 2019, Vitable has experienced rapid expansion, serving over 100,000 customers across Australia, New Zealand, and the Asia-Pacific region and has reached $12 million in revenue run rate in June and over the last four years has more than doubled revenue year on year. The vitamin and dietary supplement market in Asia Pacific is a $100 billion market with continuing strong growth, particularly post-covid.
The Sydney-based healthtech company to date has secured over $15 million in external investment to date, from some of the most respected VCs including GFC (Global Founders Capital), Rocket Internet, Artesian, Commencer Capital, Brenteca and most recently closed a $7.5 million funding round.
Founded by Larah Loutati and Ilyas Anane, Vitable is a direct-to-consumer subscription service that uses a proprietary algorithm powered by artificial intelligence (AI) to assess each customers' specific nutritional supplementation needs and tailor daily sachets of vitamins and supplements to meet those needs.
One of Australia's fastest growing online vitamin brands, Vitable was first to market to introduce personalised vitamins delivered direct to the consumer.
Vitable's innovation has captured the attention of investors and consumers because of its ability to disrupt the Vitamins industry with its unique and personalised approach. A first-mover in the category, Vitable's unique tech and data-centered approach allows the company to own the full customer experience value chain, enabling them to deliver a fully personalised and highly engaging experience through deep understanding of the consumer. This approach has led Vitable to become the leading personalised vitamin brand in Australasia, with more than 100,000 customers served to date.
With opportunities to expand their product offering and their footprint into new markets with already 25% of sales happening in New-Zealand and SouthEast Asia, the business is turning to Equitise, an Australian equity crowdfunding platform. The open to public offer which goes live early August will give the public and new sophisticated investors the opportunity to become shareholders and the first opportunity for Vitable's loyal fanbase to share in the businesses success.
Inspired by her own personal experiences and struggles with confusion in the vitamin industry, Co-Founder Larah Loutati says she created Vitable as a means to simplify consumer health and help individuals achieve their health goals with personalised solutions.
"In an industry that thrives on consumer confusion, we leverage technology, and the latest scientific research to provide individuals with a unique, personalised health solution. Vitable was born out of my personal journey and the challenges I faced while working in a demanding corporate job. As my energy levels plummeted and fatigue became my constant companion, I realised something needed to change. But navigating the overwhelming sea of conflicting health information and countless products was a daunting task. I found myself spending hours in the vitamin aisle, unsure of what to buy. The experience left me feeling overwhelmed and convinced that there had to be a better way to cater to individual needs and help people achieve optimal health outcomes," she said.
Now in its fourth year of business, Vitable plans to take market share of the $2 trillion Health and Wellness Industry globally.
"The global health and wellness market is booming, worth over $2 trillion and growing at 5-10% annually. Yet, despite increasing efforts, health outcomes continue to worsen. An alarming 74% of worldwide deaths are caused by chronic illnesses linked to nutrition and lifestyle factors. This is compounded by the fact that the traditional consumer health journey is confusing, costly, and ineffective. We knew there was a better way," said Loutati.
"In just four years, Vitable has become the leader in the personalised vitamin pack category in Australia. We've assembled a team of highly committed and talented individuals, expanded our reach across five ANZ and APAC countries, and achieved a remarkable revenue run rate of $12M as of June," Loutati added.
Vitable's proprietary technology is tailored to produce an optimal product plan for each customer based on their unique needs, while continuously learning and improving conversion, basket size and retention.
This is coupled with millions of data points captured by Vitable regarding consumer behaviour helping Vitable address consumers' unmet needs accurately. The Company's unique mobile App has seen improved measurable health outcomes for clients, and increased considerably customer stickiness and retention for Vitable.
Co-Founders Loutati and Anane have helped drive the business to its aggressive and sustained growth to date and helped the business secure successful investments from renowned investors to date.
After several years working in finance, Loutati moved to Australia to join HelloFresh Australia from early-stage venture through to its IPO in 2017. As Head of Customer Experience at HelloFresh, Loutati developed her deep understanding of the value of a meaningful customer experience and built a brand delivering exceptional customer value. Fellow Co-Founder, Ilyas Anane also an ex-Deloitte alumni worked in France in their M&A team, before moving to Singapore where he was the Chief Marketing Officer for a venture backed by Rocket Internet.