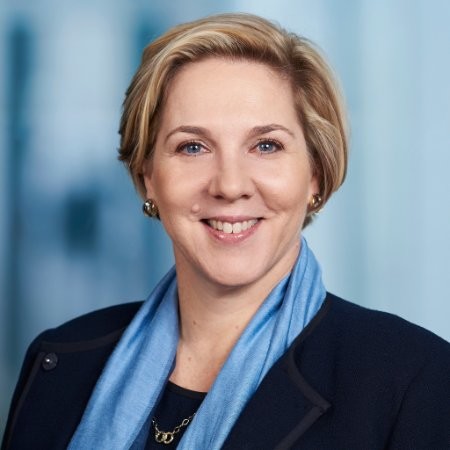 Harrison.ai welcomes Robyn Denholm as Board Director
Global technology leader Robyn Denholm (pictured) has been announced as the newest member of the Harrison.ai board, the clinician-led healthcare artificial intelligence (AI) company. Denholm, who currently serves as Operating Partner of Blackbird Ventures and Chair of the Board of Directors at Tesla Inc, took on the role effective 1 July.
Denholm's extensive experience as a strategic advisor overseeing governance and commercialisation at leading international brands will be invaluable to the company as it looks towards its next phase of growth.
"I'm incredibly excited to be joining the Harrison.ai Board, having been a strategic advisor to the organisation for some time now," Robyn Denholm said. "I look forward to working with the Board to realise the Harrison.ai mission to scale global healthcare capacity using AI."
Harrison.ai is a clinician-led healthcare AI company that develops and deploys AI diagnostic-assist solutions to increase accuracy and efficiency. The company has pioneered a unique model to commercialise AI medical solutions, which automate key tasks using AI, with the aim to elevate the care clinicians can provide.
"We are thrilled to announce that Robyn is joining the board of Harrison.ai and we are excited to work with such an experienced global technology leader," said Dr Aengus Tran, CEO and Co-Founder of Harrison.ai. "Robyn believes in our vision and brings a wealth of knowledge that will be invaluable as we look to our next phase of growth."
The company's first joint venture with I-MED Radiology Network, Annalise.ai, has already commercialised two flagship products, Annalise Enterprise CTB and Annalise Enterprise CXR. These are among the most complete and comprehensive AI decision-support solutions available for non-contrast CT brain studies and chest X-rays, respectively. In late 2021 Harrison.ai established a second joint venture with Sonic Healthcare, Franklin.ai, to focus on bringing AI to the world of pathology.
Dr Tran added, "Globally, the healthcare industry faces immense pressure and capacity shortages in clinical diagnosis and treatment. AI automation can play a vital role in addressing systemic issues and improving access to care, and we believe Harrison.ai has the opportunity to impact the sector significantly."