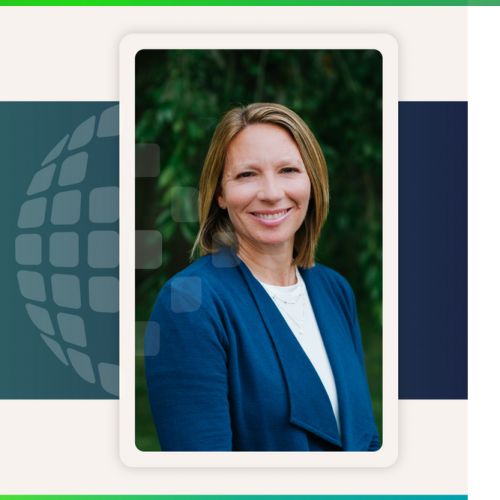 FLINTpro appoints Tina Morris as new CEO to Spearhead Global Expansion
FLINTpro, a world-leading climate change, and natural capital accounting software company, today announced that Tina Morris (pictured) has been named as the company's new Chief Executive Officer. Morris is charged with leading FLINTpro's global expansion while delivering greater transparency and credibility of land-sector environmental measurement and greenhouse gas estimation (GGE).
With nearly 30 years of experience as a transformational leader, Morris brings a powerful mix of corporate and military backgrounds to FLINTpro. She joins FLINTpro from S&P Global Ratings where she most recently served as Chief Operating Officer, boasting a total of 20 years with the New-York based corporation. Her focus on teams, execution, and results is bolstered by seven years as a Commander in the U.S. Army and Military Police.
Earlier this month, FLINTpro announced a $9 million Series A investment to accelerate its mission to provide accurate data to support climate and nature reporting. Morris will be responsible for driving the next phase of growth, by doubling down on FLINTpro's goal to position the company as the leading platform for land sector sustainability and GGE.
"The people, the team, and FLINTpro's mission – bringing transparency and a credible methodology to the carbon accounting space – were the key drivers for me joining the company," said Tina Morris, FLINTpro, CEO. "This is an exciting moment for FLINTpro to accelerate the delivery of their unique data sets and tools, powered by their world-class scientific team. Their capabilities are exceptional, and I am thrilled to join and continue to bring value and impact to the sector."
With a wealth of expertise gained from years at the forefront of the financial sector, Morris thrives when tackling complex operational challenges while empowering and leading teams. Throughout her tenure as S&P's Global Practice Leader for U.S. Public Finance and Global Structured Finance and Global Head of Rating Operations, she has developed effective credit, risk, and sustainable finance solutions for renowned organizations worldwide.
"I'm excited to team up with Tina to drive the product forward; she clearly understands what the different market sectors need and unique insights across various categories," said FLINTpro Founder and former CEO, Dr. Rob Waterworth. "Her experience in global operations is going to be pivotal in delivering FLINTpro's global expansion. She's got the intestinal fortitude, the strength, and the ability to make decisions and drive them. She was also the right cultural fit for our team, which is extremely important to our organization."
Waterworth will increase his focus on the science to supercharge FLINTpro's work, alongside the product and development team. In particular, Waterworth will spearhead the development of a series of new global products that will improve the integration of spatial data and models into solutions that can be used by any organisation seeking to improve land management and reporting.
With Morris at the helm, FLINTpro is well-positioned to lead the way in bringing much-needed transparency and credibility to the natural capital and land-based accounting sector, to help organizations, financial institutions, and governments to better manage greenhouse gas emissions and enable nature-positive outcomes.