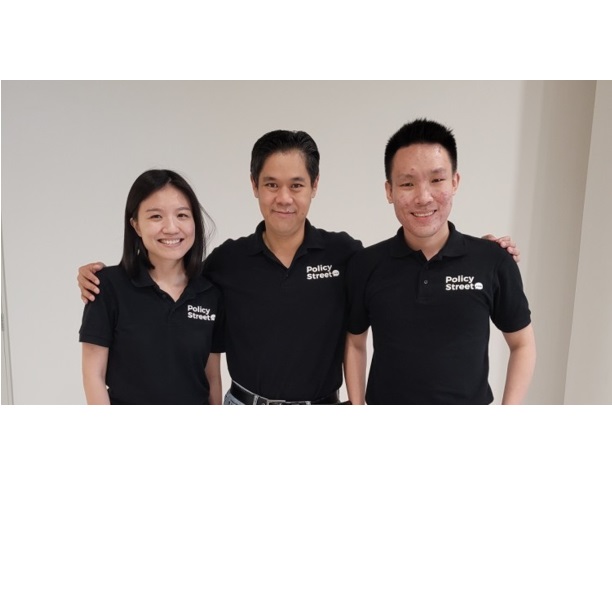 Emerging insurtech PolicyStreet attains AFSL license to launch in Australia
Malaysia's PolicyStreet, an emerging insurtech company was granted the Australian Financial Services License by the Australian Securities and Investments Commission (ASIC). The license allows PolicyStreet to provide and offer financial product advice and services for general insurance products to Australian retail and wholesale clients, marking a significant milestone in the company's regional expansion plans.
"PolicyStreet's digital-first platform and data-driven approach to underwriting have won the trust of businesses and consumers in Southeast Asia, and we're thrilled to expand our footprint in Australia and beyond. Australia is a mature and well-regulated market, and we believe that our customer-centric approach to insurance, coupled with our digital capabilities, will resonate well with Australian customers," said Yen Ming, Co-Founder and CEO of PolicyStreet.
Expanding into the Australian insurtech space, PolicyStreet also stands to become a trusted and licensed partner for Australian businesses seeking to expand their footprint to Southeast Asia. This can benefit the Australian small medium enterprises (SMEs), given that SMEs account for 97.4% of all businesses in Australia and contribute, by revenue, 32% to the country's economy. With its expertise in personalised and technology-driven insurance solutions, PolicyStreet is well-positioned to help businesses customise and embed insurance as part of their offerings, helping them stand out among their competitors in Southeast Asia and support their expansion efforts.
PolicyStreet is also committed to helping its existing Southeast Asian business partners expand to Australia by seamlessly integrating offerings from Southeast Asia into Australia. Through its network of partners and expertise in cross-border collaboration, the insurtech company aims to help to drive innovation and growth in the Australian insurance market while also benefiting its partners and customers in Southeast Asia. 
"The opportunity to expand our operations in Australia presents a mutually beneficial relationship between the different markets we serve. Aside from bringing tailor-made insurtech solutions to a wider audience in Australia, we can better innovate and push the boundaries of insurtech within Southeast Asia by leveraging insights and data on upcoming trends from its Australian operations," Yen-Ming Lee, added.
PolicyStreet's entry into the Australian insurtech market is expected to increase competition and drive innovation, leading to a wider variety of insurance options and better prices for businesses and consumers seeking personalised and embedded insurance products. The insurtech company's technology-driven approach and expertise in personalised insurance solutions could help to disrupt the traditional insurance industry and drive down costs while also providing more tailored and flexible products to meet the specific needs of Australian businesses and consumers.
Amid its expansion plans, PolicyStreet remains committed to keeping insurance Purposeful and Simple for its consumers, focusing on meeting the consumers' evolving needs and expectations by offering customised insurance and digital solutions.