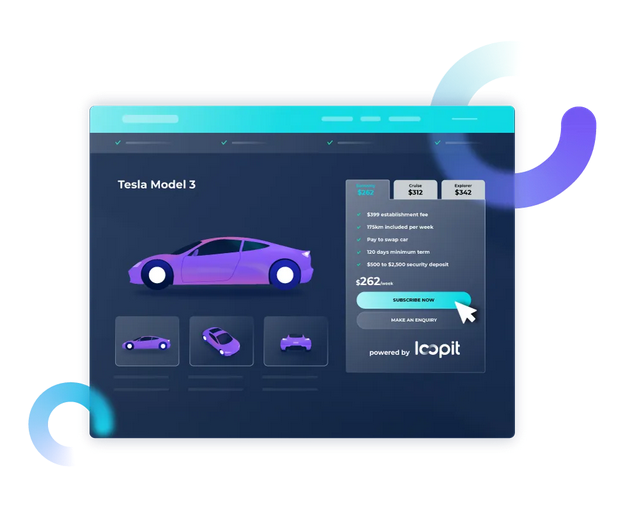 Car subscription investment exceeds $395 million in Q1 2023
The car subscription market has experienced an uplift in investment activity – reaching a record total of $395m USD globally. The funding follows Loopit's predictions in the 2023 Global Car Subscription & New Mobility Report that fast-followers will flourish from the opportunity opened up by Cazoo's exit.
Some notable highlights from the latest rounds of funding include:
Onto raising $121m to expand its EV fleet
Planet42 raising $100m to support their expansion to South Africa and Mexico as part of their mission to address transport inequality on a global scale
Instacar raising $59m to develop a "one stop app" that offers micromobility vehicles
Car subscription supply expected to meet demand
Loopit.co learned that the growth of car subscription was limited by the lack of vehicle supply in the market, driven by inflated used car prices and an overall shortage of vehicle production. This ultimately caused strong consumer demand for subscription-based mobility solutions to significantly outstrip access and supply.
With companies reporting that the majority of the money raised will be used for acquiring new vehicles to their subscription fleet, Loopit expects that demand will soon be met with the new influx of vehicles.
Car subscription to increase its global uptake
The fact that car subscription providers from over seven countries are raising capital to grow their fleet and expand their services to new markets is evidence of car subscription gaining global traction; and that the paradigm shift from ownership to usership is accelerating faster than ever. The increase in demand for car subscription will only continue to grow, especially as providers continue to diversify their fleet offering with new vehicle models including electric vehicles, and become even more price-competitive in face of new market entrants.
Going electric
The 2023 Global Car Subscription & New Mobility Report  highlighted that electric vehicles go hand-in-hand with subscription-based ownership models, providing an accessible and flexible way for consumers to trial an electric vehicle. This prediction is now coming to fruition, as seen in Loopit's latest VSU Index, with the uptake of new electric vehicles from brands such as Volkswagen, Opel and BYD. This trend is expected to continue as the appetite for electric vehicles grows.