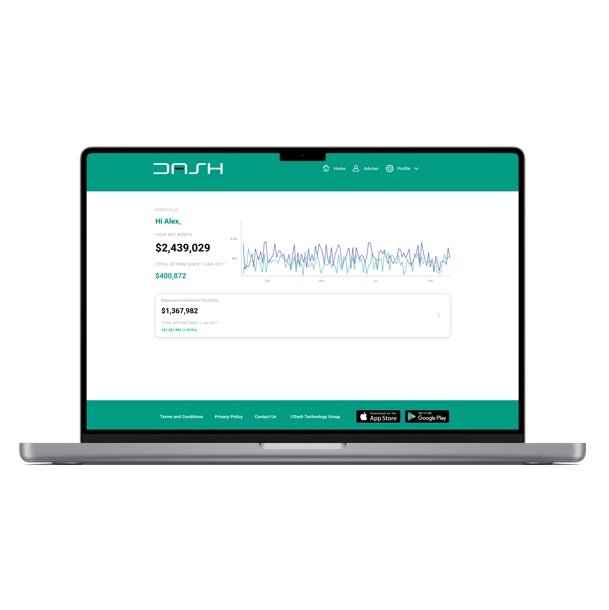 DASH Technology Group receives VC backing to accelerate innovation in wealth management
DASH Technology Group has secured funding from its recent capital raise, highlighting investor confidence in the company despite the reduction of venture capital funding into global fintech. As DASH nears its first anniversary, the innovative technology company has announced that Australian venture capital firm CoAct Capital have finalised their investment.
CoAct believes DASH will play an important role in making financial advice more accessible to everyday Australians.
CoAct Principal, Ash Lambert stated, "DASH's technology roadmap has the potential to transform how financial advice is delivered, which could meaningfully reduce the costs and barriers to receiving good advice."
The investment will enable DASH Technology Group to continue its development and provide even greater solutions to advisers and licensees, ultimately streamlining advice process and implementation workflows.
These enhancements to the advice process will see advisers and their teams increase productivity by removing the administrative burden that is most often felt in back offices, as well as lowering the cost to service clients.
DASH CEO, Andrew Whelan stated, "We have a strong growth strategy that we have developed through listening to the pain points that financial planning practices are currently dealing with. We believe our solution and vision is a much-needed breath of fresh air for Australian advice professionals who have been stuck with the status quo for a number of years."
"Once we see technology innovation being implemented within practices, advice becomes accessible for more Australians." He continued.
DASH already provides advisers with the option to go from fact find right through to advice creation and implementation, a complete advice solution that can be integrated from end-to-end.