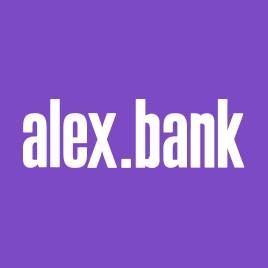 Alex Bank taps market for $20M to accelerate growth with new ADI status firmly in place
Alex.Bank, Australia's newest Bank, announced today that it has begun its newest capital raise, with the target of raising $20 million. The bank plans to use the funds to support its growth plans, across its lending and deposit portfolio's, with month-on-month profitability in sight by the end of 2024.
Alex.Bank has successfully raised over $70 million to date including $20 million last year, and looks to continue its upward trajectory with this latest raise.
This raise will be done via the issuing of ordinary equity, valuing the company at $130 million.
The funds from this funding round will be used to support its continued growth, which has seen a 56% increase in lending and a 717% increase in term deposits this year, and since the receipt of its ADI in December 2022.
Alex Bank has successfully led a strategic, revenue-led market entry in segments not targeted by traditional banks, alongside their proprietary technology and low-cost business model enabling highly-competitively product pricing, which has delivered strong loan and revenue growth from the outset.
The bank's immediate lending strategy is focused on the consumer finance market, which has an estimated market size of $142 billion in lending assets and $25 billion of new customer value in the next twelve months.
Alex Bank's ability to match-fund its lending book with deposit growth has been a key factor in investor interest – particularly with non-bank funding costs rising steeply. Investors are also reflecting favourably on the pathway to sustainability underpinned by a disciplined approach to cost management.
Alex Bank sees a significant consumer and small business market opportunity because incumbents misprice customer risk, are slow and offer complicated products reflecting the constraints of their legacy technology yet still achieve inflated returns.
"We're excited to announce the start of our next raise, which will enable us to continue to support our customers and accelerate our expansion in the Australian market," said Simon Beitz, CEO of Alex Bank. "We're confident that this raise will allow us to build on the strong momentum we've already achieved and unlock growth potential."
Beitz added, "Banking in Australia is highly profitable with strong valuations but has moved away from profitable and low risk niche markets as it focuses on mortgages. Operating at high cost and with slim margins, banking in Australia is ripe for disruption."
"It's no secret that the ability to raise equity in the current market has been a debated topic recently, our raise in 2022 was a testament to the strength of our business and the confidence investors have in our future," Beitz added.
"With this latest raise, we will be able to continue to grow and innovate, and we look forward to working with our investors to achieve our goals."
In its product pipeline, Alex Bank is also looking to provide retail customers with additional products, including mortgages and serve the banking needs for the millions of small businesses that the traditional banks ignore.