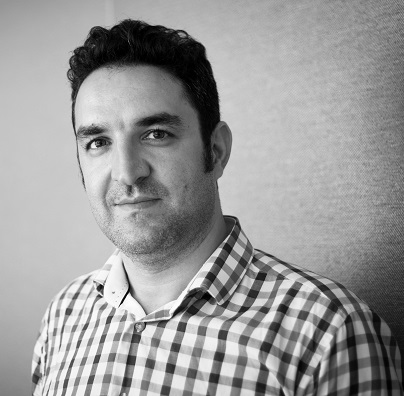 Cybersecurity company Plerion announces US$10M seed round led by Prosus Ventures
Plerion, a cutting-edge cybersecurity company founded by industry veterans Mike Rahmati (CEO), Paul Garner (COO), and Pierre Liddle (CTO), has announced the closure of its seed round funding, raising US$10 million led by Prosus Ventures, with participation from Cercano and Atlassian Ventures. The platform empowers organisations of all sizes to proactively identify, prioritise, and mitigate risks within their cloud operating environments. The funding will fuel accelerated product development, talent acquisition, and go-to-market strategies as Plerion seeks to establish itself as a trusted leader in the cybersecurity domain.
With a laser focus on delivering next-generation solutions, Plerion helps defend businesses against the ever-evolving digital threat landscape. Armed with an elite team of experts, Plerion employs state-of-the-art technologies pioneering a threat-led, risk-driven approach that creates robust cybersecurity systems that protect sensitive data, networks and infrastructures from malicious attacks.
"We are thrilled to have successfully closed our seed round funding, which is a testament to the strength of our team, vision, and the groundbreaking work we are doing in cybersecurity," said Mike Rahmati (pictured), CEO of Plerion. "This investment will empower us to enhance our capabilities further, hire top-tier talent, and drive the adoption of our cutting-edge solutions to protect businesses and individuals from cyber threats."
"Plerion has demonstrated impressive early adoption and traction, the founding team has strong experience and expertise in the domain, and it complements our existing cybersecurity portfolio very well. We are excited to partner with them at this stage of their journey and support them in building a strong business", said Sachin Bhanot, Head of Southeast Asia & ANZ Investments for Prosus Ventures.
"Cloud operating environments are becoming increasingly complex, amplifying the need for cloud security solutions that are comprehensive, integrated and intelligent. We see immense potential in the cloud-native, multi-tenanted, and agentless platform that Plerion is building and are also very excited to join repeating founders and team on this journey," said MJ Yu, Managing Director at Cercano Management.
"Plerion's all-in-one security platform, combined with their visionary approach to protecting digital assets, aligns perfectly with Atlassian's efforts to make prioritising security dead-simple. We believe Plerion's elegant solution will scale well for our 200,000+ cloud customers, especially our enterprise customers, and we are excited to support their journey" said Peter Lenke, Head of Atlassian Ventures.
As cyberattacks become increasingly sophisticated and prevalent, Plerion's Cloud Security Platform is poised to revolutionise the cybersecurity landscape by providing industry-leading protection, innovative methodologies, and a proactive approach to combating cyber threats. Plerion's comprehensive suite of cybersecurity offered through their cloud security platform includes Cloud Native Application Protection (CNAPP), Cloud Security Posture Management (CSPM), Workload and Vulnerability Management, Cloud Infrastructure and Entitlements Management (CIEM), Data Security Posture Management (DSPM), Shift Left Security, Cloud Detection and Response (CDR), Compliance, and more.
Plerion is committed to fostering collaboration and knowledge sharing within the cybersecurity community. The company partners with industry leaders, academia, and government agencies to stay ahead of emerging threats, contribute to industry best practices, and promote a safer digital environment.