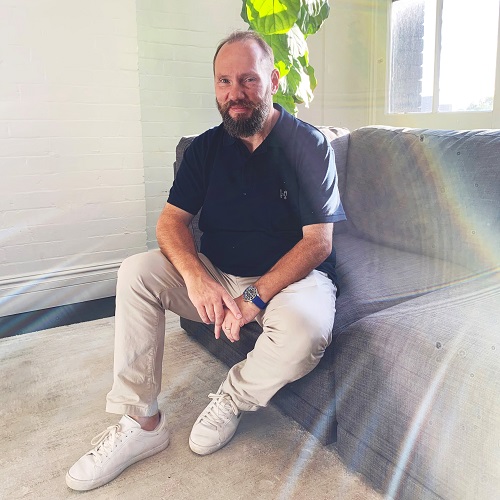 Australian Global Talent Visa awarded to HaaS CIO/CTO Jason Latham in recognition of excellence
Jason Latham, Chief Information Officer & Chief Technology Officer of Hay as a Service ("HaaS")(part of the Hay Group) has been awarded a Global Talent Visa by the Australian Government in recognition of excellence.
The Global Talent Visa Program is a streamlined pathway to permanent residence status.  It allows highly skilled and talented professionals, who are at the top of their field in a designated growth industry, to live and work in Australia.
Fintech is one of the 10 key future-focused sectors prioritised for the program and approximately 6% of visa recipients work in fintech.
Jason is a highly skilled technologist who is globally recognised for outstanding innovation in financial services through cloud-based technology and microservices architecture to enable new business models such as embedded finance.
He has demonstrated the necessary abilities to be eligible for the visa, including:
Bring exceptional new skills and knowledge to Australia
Be recognised with international distinction as a leader in fintech
Commercialise ideas at scale
Act as a connector between industries, and
Make an impact as an innovator
Jason is based in Sydney and his executive leadership responsibilities include managing the Hay Group's global software engineering team.
On learning the news that he had received the visa, Jason Latham said, "I have been living and working in Sydney since early 2020 and this is a big moment for me, my family and my career.  With HaaS being a global business, there are early morning and late evenings to manage different time zones, but in terms of lifestyle Sydney is an unbeatable location.  I am genuinely thrilled – and honoured – to be a permanent resident of Australia.  You could say I'm an import who doesn't want to be exported!"
CEO of HaaS, Andrew Laycock, said, "In order to put excellence at the core of everything we do at HaaS, we need exceptional people and Jason is definitely one of the best.  Responding to incredible demand in Australia, growing quickly internationally and having Jason leading our technology team, I have complete confidence in our continued growth and expansion delivering use cases for embedded finance."
Jason joined the Hay Group in 2018 in London as Chief Technology Officer and in 2019 took on the additional role of Chief Technology Officer.  He moved to Sydney in January 2020 and is responsible for leading the design and development of the Hay as a Service (HaaS) cloud-native embedded finance platform.
Jason has previously held technology leadership roles with Marshall Wace, one of Europe's largest hedge funds, and UK specialist financial institution Shawbrook Bank.