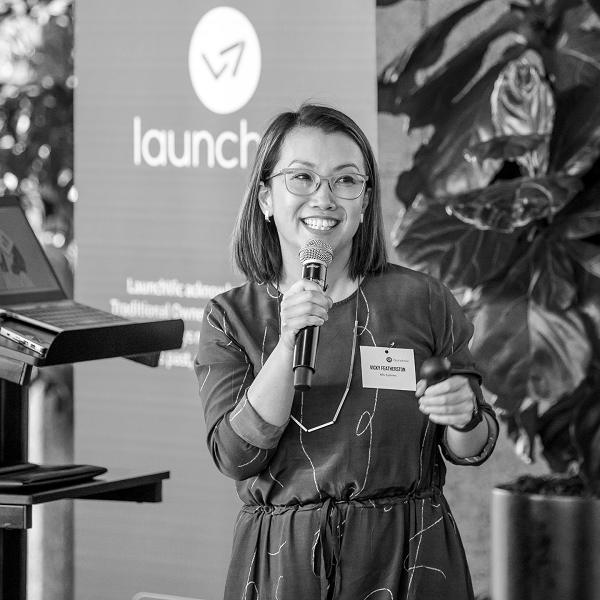 Australian climate technology startup HAL Systems raises $850,000 in seed funding
Vicky and Julian Featherston work and live in the iconic Featherston House in Ivanhoe – a unique mid-century building designed by renowned architect Robin Boyd in the late 60s.  
The extreme open-plan design had always presented a challenge to heat and cool efficiently, so when the time came for a 21st century renovation, the husband and wife team decided to develop their own solution.  
"We realised we had a fantastic opportunity to tackle our climate control problem, and we wanted to do it sustainably," said Vicky Featherston (pictured), Co-Founder of HAL Systems.  
"To do this, we needed software that could respond to changing weather conditions, make intelligent predictions, and control our heating and cooling equipment to make real-time energy savings." 
The result is HAL Systems, a self-learning climate control tool that considers indoor temperature, solar radiation and energy efficiency, to heat and cool commercial spaces.   
The commercial building sector is responsible for around 25% of overall electricity use and 10% of total carbon emissions in Australia.  And HVAC (Heating, Ventilation, and Air Conditioning) typically makes up 60-65% of the electricity used in commercial buildings. 
Not only is our demand for HVAC significant, it's also been rising rapidly.   
The International Energy Agency found that since 2000 the amount of energy used to cool buildings worldwide has doubled.  The IEA reports that if we don't take action now, this figure will double again by 2040.  
"HAL's ability to improve HVAC efficiency, and therefore contribute to reducing future emissions is a huge opportunity for us to make a difference," Vicky said.  
"We project that by 2030, we'll have HAL installed in around 1000 buildings.  This means HAL could deliver 260,000 MWh of total annual energy savings, which equates to 1191 metric tons of CO2 emissions emitted every year." 
HAL Systems recently took out the CivVic Labs EnergyTech challenge run by LaunchVic in partnership with the Department of Energy, Environment and Climate Action.  
The six week program connects startups and the public sector to help solve real-world challenges identified by government. For Vicky, the program presented a unique opportunity to codesign with customers and test the results. 
"CivVic Labs helped us refine and validate our business model, customer journey map, and go-to-market strategy. It also expanded and strengthened our network, which helped us to acquire great talent and strategic partnerships."  
With co-investment from LaunchVic's Alice Anderson Fund, HAL have now closed out their first capital raise to install the next iteration of the tool in a series of commercial buildings.  
The $850,000 round included a range of angel investors with an interest in sustainability and architecture, and like many founders, Vicky says cultural fit with investors was just as important as cheque size. 
"Julian and I sat down and outlined our parameters on what type of investor we'd like to partner with – we needed to make sure we were on the same page with our direction, and know each other's preferences," Vicky added. 
Capital is being cautious right now, so Vicky's advice to founders currently raising is to seek constant feedback.  
"If you're not successful, listen to their feedback, and see if there's something you can do to progress your business forward," she said. "Once you've done work, don't be afraid to circle back – investors will appreciate your effort, accountability and resilience."