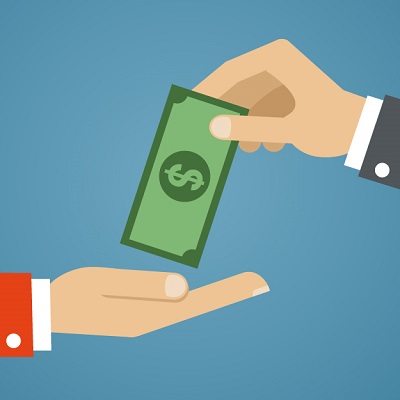 Australian CDR start-up Biza.io raises $7.5m in Series A round led by OIF Ventures and Jelix Ventures
Australian Consumer Data Right (CDR) start-up Biza.io has has raised $7.5 million in a Series A funding round led by OIF Ventures and Jelix Ventures. Biza.io helps banks, financial institutions, energy retailers and data economy participants navigate the highly regulated CDR ecosystem, and comply and innovate within the Australian data sharing landscape.
Founded in 2017, the Brisbane-based Biza.io offers cloud-based Software-as-a-Service solutions for both Data Holders and Data Recipients built to meet the CDR specifications and rules mandated by the Australian Government Treasury and the ACCC. It also offers its enterprise data store (Data Store as a Service) to enable CDR Data to be leveraged inside organisations.
Off the back of the initial deadline for CDR compliance amongst the banks on July 1st 2021, Biza.io has experienced rapid growth as demand for its services continues to grow.
Its success in supporting its customers to enter the CDR led to 550% customer growth in the past 18 months along with the expansion of the team from two employees in January 2021 to 15 in June 2022.  The Brisbane-based start-up intends to hire another 30 people in 2022 alone.
The complexity and high costs involved in meeting the CDR obligations have put Biza's unique Data Holder-as-a-Service solution in a strong position to support data holders as well as provide valuable learnings to Accredited Data Recipients that use Biza.io's own testing environment.
Biza.io's Founder and CEO Stuart Low, who was previously Head of Innovation at Rabobank and Lead Engineer of the Data Standards Body within CSIRO, started Biza.io from his garage. Low is also a member of the Financial-grade API working group and co-author of Grant Management, an international standard for consent discovery.
Until this capital raise, Biza.io was bootstrapped, having raised no external capital.
Founder and CEO Stuart Low said, "Welcoming OIF Ventures and Jelix Ventures as our first investors puts us in a fantastic position to capitalise on the current market opportunities. Both funds' reputations for backing high conviction founders and companies coupled with their unparalleled experience in nurturing founders and early-stage start-ups are going to be invaluable to our growth and we're excited to begin the next phase of Biza.io alongside the OIF and Jelix teams."
"Participating in the Consumer Data Right isn't easy, and compliance is even harder, but we've proven that it can be done in a reasonable amount of time by a small team without costing millions of dollars," Low continued.
"We hear a lot of organisations being very vocal about the hurdles to meet their respective deadlines, but the truth is, they're choosing the wrong partners and this leads them to focus purely on compliance. Biza customers have spent just 5% of typical build costs allowing them to invest in the innovation opportunities that the Consumer Data Right can truly enable."
To date, Biza.io has confidently delivered 12 data holder brands into the CDR and provided testing capability for more than 15 organisations as part of the open data rollout. It's already working with the energy industry ahead of that industry's own compliance deadline having secured some of the three energy majors mandated to activate by November 2022.
Biza.io's existing customers include Envestnet | Yodlee, TrueLayer, Unloan, Bank First, Regional Australia Bank, Australian Military Bank, The Capricornian, Family First Bank and more.
Laurence Schwartz, General Partner, OIF Ventures said, "Stuart and the Biza.io team have built a turn-key solution for enabling Data Holders and brings unrivalled experience and technology capability as a result. Stuart has been a visionary contributor to the CDR since the very beginning and we are excited by what he and the entire team have coming up next. The CDR has the potential to reshape the consumer landscape in Australia and what one can imagine through CDR is very exciting for consumers, businesses and innovation alike. We're very proud to be partnering with Stuart and the Biza.io team on their mission to enable this important step in the digitisation of the Australian economy."