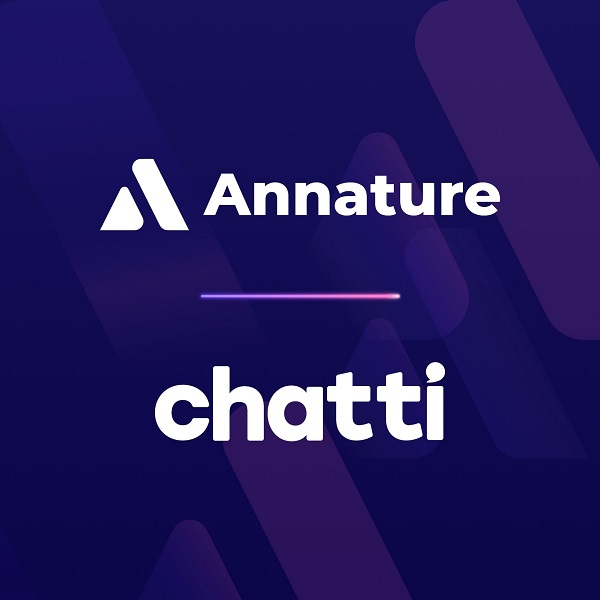 Annature and Chatti partner to accelerate eSigning efficiencies
Annature today announced it has partnered with another Aussie start-up and Qantas Business Rewards partner Chatti, to help subscribers have their digital documents opened and read quickly.
Chatti is Australia's cloud communications company with global reach. In exclusive partnership with global industry innovators, they are quickly shaking up the current communications landscape. Providing a powerful SMS platform with direct connections to tier 1 global networks, Chatti is enhancing the customer experience and maximising engagement for Australian businesses, backed by their 100% SMS delivery guarantee.
"This partnership with Chatti is a great alignment in our opinion. We are both transforming how digital improves what we do every day," outlined fintech entrepreneur and Annature CEO, Amreeta Abbott.
"Annature is a technology company that operates an integrated digital signature, identity verification and payment platform based on Stripe, facilitating global transactions with organisations of all sizes. Our partnership with Chatti is another benchmark in best practice."
Ms Abbott explained, "We are delighted that our subscribers benefit from an SMS text service utilising some of the best technology in the world to engage with their clients – and make every interaction count. In Australia, 94% of text messages are opened – 86% of them within 30 minutes."
For the tens of thousands of people who receive digital documents through the Annature platform those text messages are vital and confirm the importance and compliance behind a digital signature, ID verification or other important engagements.
As a bonus both Annature and Chatti offer eligible client users Qantas Points.