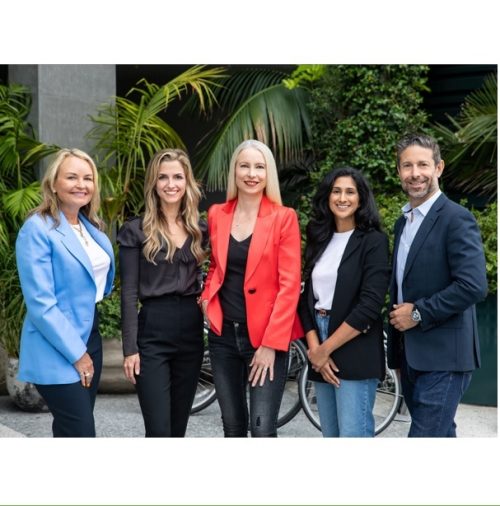 ALIAVIA Ventures closes $13.5M Fund I to back female tech founders
ALIAVIA Ventures, the California-based venture capital firm investing exclusively in female tech founded startups across Australia and the United States, has today announced the close of its first Fund, raising AU$13.5M/US$8.7M from high-profile family offices and investors including Carol Schwartz (Trawalla, EQT and Climate Council), Tattarang (the Forrest Family Office), Robyn & Victoria Denholm (Wollemi Capital Group), Dom Pym (Euphemia, Founder of Up Bank) and Cynthia Scott (Zip Co).
ALIAVIA launched in 2021 to help more female founders build world-changing tech companies. Of the $238 billion allocated by VCs in 2022, 17 per cent went to mixed gender teams and less than 2 per cent for all-female-founded startups — that's despite female-founded companies delivering on average 35 per cent higher ROI than all male-led teams.
Since launching, ALIAVIA has invested approximately AU$8.4M into 9 female-founded tech startups including Aussie at-home genetic testing startup, Eugene, online training platform, HowToo, culture AI startup, Othelia, and U.S. based art-streaming startup, Loupe.
ALIAVIA was founded by Australians-Americans, Marisa Warren and Kate Vale, both of whom experienced first-hand the gender imbalance prevalent in venture capital and tech, having held senior positions at Google, YouTube, Spotify, SAP, Microsoft, and Workday. Marisa and Kate set out to change this imbalance and close the funding gap with ALIAVIA.
ALIAVIA invests in startups with at least one female founder building B2B or B2C tech companies from pre-seed and seed stage. Marisa and Kate are joined by Venture Partners, Levi Aron (ex. CEO of Deliveroo Australia, Zip Co., SevenRooms), and Alexis Versandi (ex. Morgan Stanely, Marshall Wace) and Head of Platform, Sheetal Singh Tobin (ex. Google, Propel).
Marisa Warren, co-founder and managing partner of ALIAVIA, commented, "The gender imbalance is appalling, and while there is a lot of talk that the inequality is shifting, we're still a long way from parity.
"We want to see more billion dollar startups funded and led by women.  As investors we have the power to change the world through what we invest in. We want to make our dollars count by investing in gender diverse teams that are having a real positive impact on the world, whilst also delivering superior returns.
"We have a concentrated portfolio approach to allow us to go deep and help our founders in every way possible to grow and build successful companies. This includes Aussie startups looking to expand into the US.  We act as a bridge by investing in an Australian company, where most US based investors won't, and help them successfully launch and accelerate growth in the US.  The US market is significantly different to Australia and we help our founders navigate the nuances, connect to our network of co-investors, corporates and individuals to get the US-traction required.
"We are so proud of the founders we've been able to back so far. Fund I is just the beginning of our multi-fund, multi-generational firm to drive gender diversity and equity in venture capital."
Carol Schwartz AO, ALIAVIA's anchor investor, said the Fund was an essential vehicle to see more women build successful companies and flip the switch on gender equality. "Marisa and Kate are pioneers — they're the first and only pre-series A VC in Australia to be established by, and invest exclusively in women, and they continue to lead the charge to see greater equality in VC funding.
"ALIAVIA is well on the way to proving up the thesis that investing in female founders results not only in the creation of companies that solve real problems, but are also profitable, producing strong returns for their investors."
Lisa Vincent, CEO & Founder at HowToo said, "I'm proud to be an ALIAVIA portfolio company and ELEVACAO alum, working alongside Marisa and the ALIAVIA team who  are genuinely driven every day by their mission to empower female founders. My business and I would not be where we are today without the strategic advice, training, networks and backing provided by the remarkable ALIAVIA team and their LPs."
In addition to ALIAVIA, Marisa is the founder of ELEVACAO — a pre-accelerator program dedicated to building women tech founders. Since launching in 2015, ELEVACAO has empowered 175 entrepreneurs, including the founders of HealthMatch and Coviu, who raised more than$120 million in funding and has produced three successful exits.