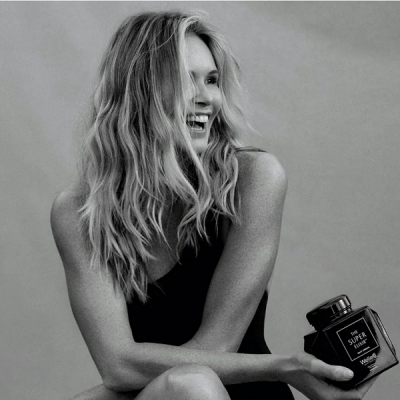 WelleCo turns to edtech platform frntlne to help champion inner beauty and wellness with future customers
Australian edtech startup frntlne has announced an exclusive training partnership with internationally renowned, Australian wellness brand WelleCo, to deliver its world-first, scientific research-backed 'Tik-Tok style' micro video training to frontline retail staff across the country. The training will provide frontline team members with a highly engaging and interactive training platform that empowers their product knowledge and skills training in order to deliver the best possible customer and sales experience.
WelleCo, a trailblazer in the world of wellness through ingestibles, first launched in Australia in 2014.The brand is driven by the founder's deep commitment to wellness solutions and philosophy  that through wellness one can attain the life they've previously only imagined: a life marked by strength, vitality, competence, and confidence.
frntlne founder and CEO, Mark John, said, "Very early on in our discussions with WelleCo we recognised the wellness industry was extremely cluttered with millions of brands offering similar yet completely different products with different ingredients.
"frntlne was born from my own experience at a retail outlet, ready to spend hundreds of dollars on aproduct only to be faced with several in-store staff who not only had no product knowledge but appeared to be disengaged and happy for me to take my money elsewhere, even suggesting I should go to their competitor.
"While frustrated at the experience, I saw a great opportunity to create a practical and highly engaging solution backed by scientific research. frntlne is not only changing the way retailers and consumer brands deliver their product training but it focuses on upskilling the staff member and providing a 'win-win-win-win' outcome for all involved.
"In partnership with WelleCo we have created a tailored series of engaging nano-style videos that will empower learning and engagement to support the growth of a community of highly knowledgeable and enthusiastic brand advocates."
WelleCo CEO Leighton Richards said: "Through our collaboration with frntlne we're aiming to transform mindsets by promoting tailored elixirs to become an essential part of people's everyday routine.
"frntlne offers a unique and exciting and engaging skills training development program which we have never seen before. Working together we will be able to demonstrate the power of our luxurious ingestible beauty supplements by highlighting the origin of the finest natural ingredients used in our products, ethically sourced across the globe from nutrient-rich plants in their native environments.
"The feedback we've received from our retail and distribution partners, along with end customers, has been really encouraging. Through this partnership we're looking forward to reaching more Australians and supporting them on their journey of wellness through the world of nature."
Since its launch in 2021, frntlne has seen early success securing a number of other high profile, national and multinational retail and consumer clients including Coles, L'Oreal, P&G, Swisse, Mumm Champagne and Bondi Sands, which have all looked to frntlne's unique short training videos and interactive content to help build product knowledge and confidence in the frontline staff responsible for selling their brands.
This exclusive partnership with WelleCo solidifies frntlne's expansion across the Australian pharmacy and health retail landscape as more brands look to the edtech platform to share their key brand insights and build strong connections with their desired end consumers.