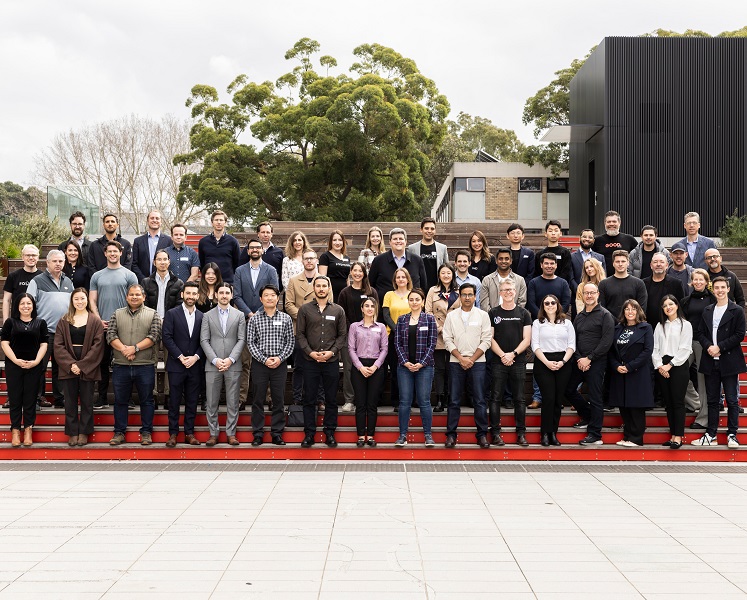 Virescent Ventures and UNSW launch inaugural Climate 10x cohort
Australia's pioneer climate tech VC Virescent Ventures and the University of New South Wales (UNSW) have revealed the first cohort of five climate tech startups in their Climate 10x Accelerator, as well as $580,000 of total funding.
The Climate 10x Accelerator was established as part of the $280 million Trailblazer for Recycling and Clean Energy (TraCE) collaboration between the Commonwealth Government, industry, UNSW, and the University of Newcastle.
It supports early-stage climate tech startups whose innovations significantly impact emissions reductions, or improve the resilience and adaptability of existing infrastructure, to allow for a faster transition to renewable energy:
1. SoNiA Green Technology has discovered a novel way to manufacture polymer-modified bitumen to significantly reduce energy usage and incorporate waste plastic.
2. WorkbenchX links companies with manufacturing capability to those without, bringing down the cost of production for startups and manufacturers and enabling sovereign manufacturing.
3. DeCarice uses specialised hardware to decarbonise existing diesel engines to run on up to 90 percent hydrogen, enabling a 70+ percent reduction in carbon dioxide output.
4. Powour tracks, promotes, and incentivises active transportation activities, reducing environmental impact and improving public health.
5. GreenDynamics uses AI to automate advanced materials research, speeding up research and production cycles.
$580,000 was invested into the program's startups. Virescent Ventures, on behalf of the Clean Energy Finance Corporation, invested a total of $480,000 and UNSW a total of $100k.
In addition to funding, the participants completed a 10-week long Accelerator program designed to accelerate the growth of their startups, with a focus on customer discovery and go-to market strategies.
They also received access to a network of mentors, industry specialists, founders, and potential investors, as well as feedback on objectives, key results, and business plans.
Blair Pritchard, Partner of Virescent Ventures, said, "Climate change is the challenge and opportunity of our generation. We need to find, fund, and champion a diverse range of solutions to meet the scale and urgency of the problem. The transition to net zero emissions impacts every part of the economy. As a result, the investment opportunity is huge.
"For Virescent Ventures, working with UNSW and 10x is an excellent opportunity to access a high calibre of climate and deep tech startups at an early stage pipeline, providing us more deal flow."
"For this inaugural program, we looked for startups that are solving big and difficult climate problems with the potential for significant emissions abatement in large markets. Given their early stage, we paid particular attention to the strength of the IP where relevant, and also to the quality of the founders.
"Diversity was also a key focus in our choices, and we're pleased to see a high number of female and culturally diverse founders/co-founders. We believe in a diversity of opinions and solutions, and wanted to create a cohort with complementary skills so they could learn from each other."
Eleni Assargiotis, Climate10x Program Manager at UNSW said, "At UNSW Founders, we work with partners to provide better support for startups. Through our partnership with Virescent ventures, Climate 10x startups not only received access to funding, but more significantly, domain knowledge, commercial perspective and strategic vision of how each company can grow and scale. For the Climate program and UNSW, it's been important to us that we align on values and emissions reduction targets as well as a focus on hardware and research-led solutions."
The federally-funded TRaCE program was launched in 2019 with a goal of boosting R&D and driving commercialisation outcomes that will help Australia and the world transition to sustainable recycling and clearly energy solutions and systems.