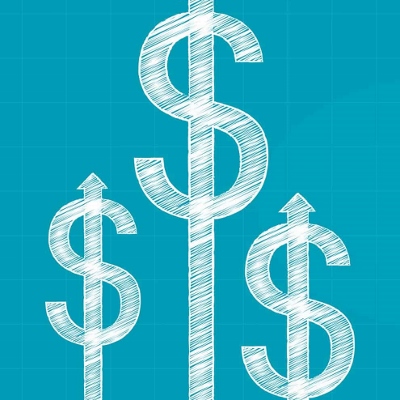 Tiny Bright Things raises $1.5MM Seed round
Tiny Bright Things (TBT), a microscopy company transforming the way researchers and manufacturers see and measure tiny objects, today announced it has raised $1.5 million in seed funding to drive their Halo microscopy products to market.
Uniseed managed funds has invested $1.2 million, with the University of Melbourne also participating. Uniseed's Investment Manager, Paul Butler, will join the Tiny Bright Things board as a Director.
This investment builds on TBT's previous non-dilutive investment supported by the Australian Government through Accelerating Commercialisation (AC), an element of the Entrepreneurs Programme, with support from the University of Melbourne for prototype development and customer testing.
TBT Co-founder and VP Software Engineering Chris Bolton said, "Using a trick of the light, our Halo products enable seemingly impossible nanoimaging that's lightning fast and easy to use. It is a literal quantum leap in microscopy. We are very pleased to be partnering with Uniseed as we bring this technology to market."
The Melbourne-based company was co-founded in 2020 by long-time research collaborators Chris Bolton and Professor  Ray Dagastine at the University of Melbourne. This investment will help grow the TBT team, support ongoing customer trials and drive pre-sales for delivery in early 2023.
Tiny Bright Things is looking to fill technical positions for an additional software developer and a product manager this year.
Uniseed's CEO, Dr Peter Devine, said, "The potential to transform the microscopy sector through TBT's Halo products is an exciting opportunity for Uniseed to invest in an early-stage deep technology invention from one of our Australian research partners."
Tiny Bright Things is reimagining the way a microscopy scene is illuminated using proprietary Halo microscopy products to deliver "impossible" imaging and measurement down to the nanoscale as fast as you can take a picture. This will enable whole new fields of discovery and supercharging manufacturing with real-time process insights.
For example, in pharmaceutical and agrichemical manufacturing, knowing the size and shape of particles and powders at the right time is critical for the product and the business, where existing tools often fail. TBT's Halo products can offer insights in second to minutes instead of hours to days— early enough to intervene and affect the outcome.
Professor James McCluskey, Deputy Vice Chancellor Research at the University of Melbourne, said, "Tiny Bright Things joins the University's growing portfolio of startup companies and is a great example of how our increased investment enabling research impact through entrepreneurial pathways can really help researchers turn their discoveries and innovations into global success stories. The University's investment in Tiny Bright Things, alongside Uniseed, will provide valuable support for the founders as they work to translate their research into commercial outcomes.
TBT was able to use the support from the Translating Research at Melbourne (TRAM) program at University of Melbourne early in their journey. TBT Co-founder and CEO  Ray Dagastine said, "TRAM was a great springboard for us, helping realise the commercial promise of the technology and the impact it can have."