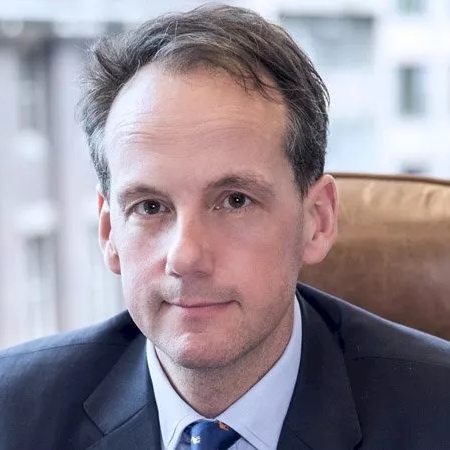 Superhero welcomes former ASIC chair James Shipton to its Board
Superhero, a leading share trading and superannuation platform has today welcomed James Shipton as a non-executive director to its Board, joining its Chair, Philip Crutchfield QC, fellow non-executive director Di Challenor and Superhero co-founders, John Winters and Wayne Baskin.
Mr Shipton has over twenty years of experience in leadership roles across financial markets, regulation, law and academia – both internationally and in Australia – at Goldman Sachs, Harvard Law School and most recently as Chair of the Australian Securities and Investments Commission (ASIC).
"James' appointment is a fantastic addition to Superhero. His extensive experience in financial services made him an ideal candidate to join our Board as we continue to innovate and grow," Mr Crutchfield said.
Superhero currently has close to 200,000 investors on its platform since launching in September 2020 and has rolled out zero brokerage U.S. share trading functionality as well as its flagship superannuation offering, Superhero Super, within the last 12 months.
Mr Shipton said, "I am delighted to join the Board of such an innovative and high growth business, which has made major leaps forward in building new-age financial services infrastructure and democratising finance in Australia."
"I'm eager to help Superhero grow, and leverage my industry knowledge to further develop a world class investment solution for both Australians and investors abroad."
CEO and co-founder of Superhero, John Winters said, "It's a privilege to have someone of James' calibre join our board. James' experience and understanding of Australia's financial services sector will be of incredible value to Superhero as we look to develop our product suite, team and market presence in 2022 and beyond."
From 2018 to 2021, Mr Shipton led ASIC as its Chair, responsible for developing and implementing regulatory strategy for Australia's financial and corporate governance regulator.
Before joining ASIC, Mr Shipton was the Executive Director of Harvard Law School's Program on International Financial Systems. Prior to that, he led the Intermediaries (Supervision & Licensing) Division of the Securities and Futures Commision (SFC) of Hong Kong as an Executive Director and Commission member.
Prior to the SFC, Mr Shipton spent almost a decade at Goldman Sachs in Hong Kong in senior roles as a Managing Director in both the securities division and the Asia Pacific executive office.