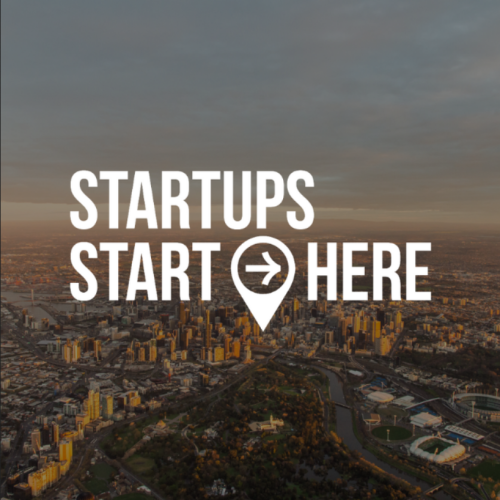 Startups Start Here campaign by LaunchVic showcases state's thriving $91B ecosystem
Victoria's startup agency LaunchVic has kicked off the Startups Start Here campaign to champion the state's most successful startups and scaleups and encourage more Victorians to commercialise their ideas with the support of the State's robust ecosystem of investors, accelerators and founder support programs.
The first-of-its-kind Victorian Government advertising campaign – distributed across the State today for 12 weeks – will promote entrepreneurship and celebrate the achievements of the diverse AUD$91 billion startup ecosystem that now employs more than 52,000 Victorians.
Startups Start Here tells the story of some of Victoria's best startups and how the people and place backed them to be where they are today. Featuring some of the State's best founders including Zac Leigh of Tixel, Hannon Comazzetto of AirRobe, Ben Pfisterer of Zeller, Dr Ben Hurst of HotDoc, Kim Teo of Mr Yum, Jordy and Julia Kay of Great Wrap and Jeanette Cheah of Hex their stories aim to inspire the next wave of budding entrepreneurs to start their startups here.
Victoria's forward-thinking and resilient startup ecosystem supports approximately 2,950 scaling and successful businesses, according LaunchVic data (from Dealroom) released as part of a new interactive map showing the location of the state's startups.
LaunchVic remains the only state government startup agency with a mandate to proactively grow the startup ecosystem since its inception in 2016. Since then, the value of the ecosystem has grown 16 fold to AUD$91B – the same size that Tel Aviv was in 2016 – and has become the home of 19 unicorns (80% reaching that status after 2017).
"The Startups Start Here campaign is about putting the State's most exciting companies on a pedestal and showing how the people and the place have backed them to be where they are today. Victoria is doing an amazing job producing globally competitive companies, but not enough people know. Startup founders shaping the future of Victoria should be revered – much like our sports stars – so they can inspire the next generation of entrepreneurs from all across our State," said Dr Kate Cornick, CEO of LaunchVic.
"The startup ecosystem in Victoria is very progressive and in addition to Melbourne being the place Tixel was born, it was a fantastic place for us to find our feet as we scaled. We simply wouldn't be where we are today without the network of advisors, investors and founders we found in our home city, in addition to the Melbourne music fans who quickly adopted Tixel as the place to buy and sell their tickets. LaunchVic provides the kinds of programs, opportunities and networking that every startup should have access to, and aspiring entrepreneurs should know that from humble beginnings they can create a successful global business like Tixel if they set their mind to it and seek out the right resources," said Zac Leigh, CEO and co-founder of Tixel.