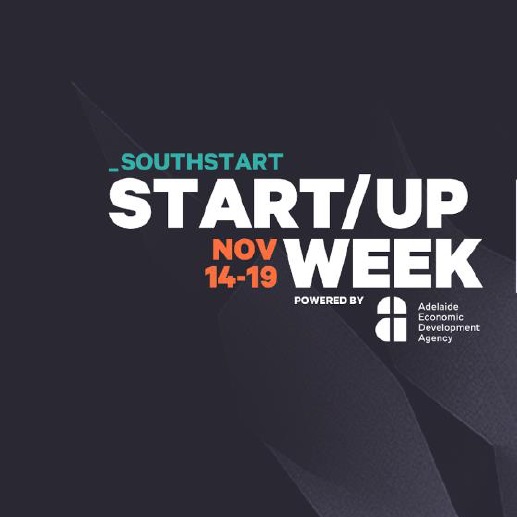 Startup week powered by Adelaide Economic Development Agency Connections, collaborations and a celebration of entrepreneurs
It's time to embrace the SA startup community of business builders, founders, investors, industry, and future leaders who will come together for the next five days as part of Startup Week 2022, powered by the Adelaide Economic Development Agency (AEDA).
In celebration of Global Entrepreneurship Week, Australia's leading innovation festival _SOUTHSTART will host 25 events, with 61 speakers taking on topics such as e-commerce, product development investment and accelerating commercialisation.
The calendar of events will be a combination of conversations, launches, meets, masterclasses, dinners, hikes and more, with Startup Week aiming to inspire, provoke debate and shine a light on the future of technology, collaboration, and innovation in Adelaide. AEDA Managing Director Ian Hill says that Startup Week will help gain further industry insights and local knowledge into the challenges and opportunities startups face in South Australia.
"We are proud to be presenting a unique opportunity for the Adelaide startup community to come together, share knowledge and grow. Startups are an important part of our city's eco-system and we're excited to support _SOUTHSTART through AEDA's Strategic Partnership Program," Hill said.
"Startup Week is about leveraging CBD investment in our innovation assets and exploring even more ways to drive greater economic benefit for Adelaide and those who choose to do business here."
Danielle Seymour, _SOUTHSTART Co-Director believes one of the program highlights is the _SOUTHSTART Community Celebration, which will set the scene for the upcoming release of the _SOUTHSTART 2023 Festival Program.
"Starting and scaling a company, with the intention to deliver a deep and lasting impact on our planet, is no simple feat. The tenacity, grit and long-term vision that makes or breaks a unicorn company (>$1B valuation), requires ongoing support and deep mobility across sectors, networks and borders. Our aim is to bring awareness to the importance of community in this process", says Danielle Seymour.
"The celebration will allow us to bring light to the intangible foundations upon which startups thrive"
Chair of Global Entrepreneurs Network Australia and _SOUTHSTART Community Celebration special guest, Julia Spicer OAM said, "I'm really looking forward to participating in Startup Week across a series of key events. Adelaide is well known for their innovation and active startup community as well as the way they work together."
"_SOUTHSTART's Community Celebration presents a great opportunity to connect and explore where we have been and where we are going."
Richard Turner, author of The Essential Entrepreneur will officially launch his book as part of Startup Week, featuring a panel discussion sharing first-hand how to best navigate the startup journey, sharing success and failure.
_SOUTHSTART Co-Director Craig Swann said, "More than a celebration, this will be an insight fuelled book launch bringing together some of Adelaide's leading entrepreneurs, including Matt Pearson from Fleet Space, Tobi Pearce from SWEAT, Kirsten Bernhardt from Artesian Ventures and of course The Essential Entrepreneur, Richard Turner."
"It is an incredible opportunity for our community to learn and hear these stories from those who have paved the way for our innovation ecosystem. _SOUTHSTART encourages anyone who is thinking about joining the program to do it, we welcome everyone."
Event partners have jumped on board to support Startup Week including: Adelaide Connected, AusCyber, AWS, Collab4Good, Adelaide FinTech Meetup, Flinders New Venture Institute, Early Work Ventures, GOOD Product, HEX, i4 Connect, Innovation & Collaboration Centre, KPMG, Ladies Finance Club, Lightning Products, RAA, SA Water, SeventeenX, Social Traders, Startup SA, Stone & Chalk, South Australian Venture Capital Fund, Swarmer, Polaris Centre, The Government of South Australia, Thinclab, Tic:Toc & Workforce Blueprint.
Check out the most up to date Startup Week program here and grab those last minute tickets!