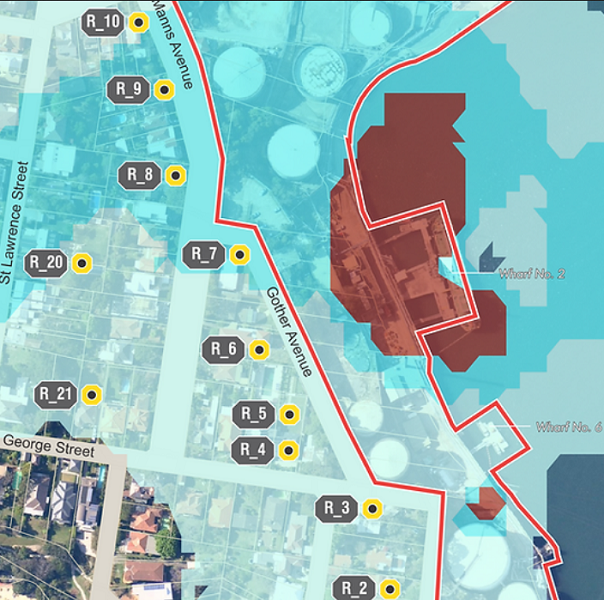 Proptech PEXA diversifies into climate resilience market and acquires Sydney startup Land Insight
Digital property exchange platform PEXA has acquired a 100% stake in leading Australian environmental risk data analytics company Land Insight, at a time when governments and industry require important benchmarks to solve issues such as increased housing supply and the impact of climate change.
Land Insight is a Sydney-based start-up that quantifies and evaluates natural hazards, pollution, and ground hazards, helping government, organisations such as banks and financial institutions understand the environmental risks in relation to land and property, via access to data modelling and insights reports and an emerging data-as-a-service (DaaS) subscription model. This model is intended to be available to consumers as they make important decisions of property ownership.
PEXA Group Managing Director and Chief Executive Officer, Glenn King, said the acquisition of Land Insight would open up new growth opportunities in the climate resilience market for PEXA, helping customers prepare for the increasing impacts of climate change on land use.
"The impact of climate change is driving increased demand for data use in managing and mitigating climate risk. However, there are currently limited opportunities for our B2B and B2G customers to acquire this data at scale, given the fragmented nature of the industry," King said.
PEXA will leverage Land Insight's deep technical capabilities to provide customers with robust and accurate climate risk data so they can assess and respond to the increasing impacts of natural hazards on the use and value of land. It's significant given the impact these decisions can have, for example, on property valuations, rates and land taxes.
"I am thrilled to welcome the Land Insight team to the PEXA family. This is an important step towards extending and enhancing our Digital Growth offering as we unlock the future value of property in Australia," he said.
King said Land Insight's climate risk expertise will fit hand in glove with the work of other PEXA-owned companies, such as Value Australia which aims to unlock the benefit of the $10 trillion Australian property industry.
The ability to overlay robust environmental risk information, to the $710 million valuations services industry offering promising growth prospects for the Aussie start-up. The timing is ripe as Value Australia prepares to launch its first major pilot program, announced earlier this year.
Managing Director at Land Insights, Ana Ouriques, welcomed the opportunity to be backed by the PEXA Group and was bracing for rapid growth.
"With the support of PEXA's deep industry expertise and connections – we can accelerate Land Insight's path to commercialisation for the benefit of the industry and continue our advocacy as the true honest brokers in a complex and critical sector that is the engine room of the economy," she said.