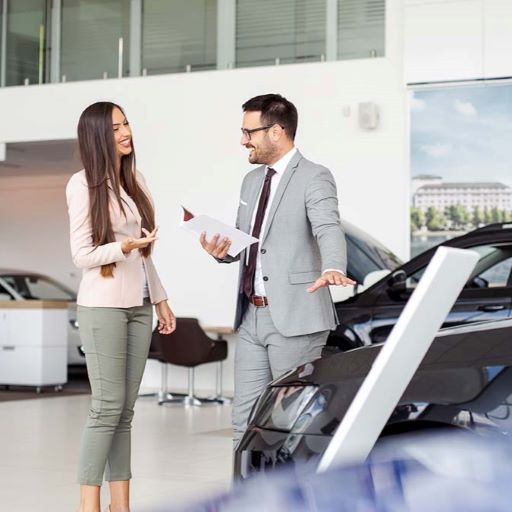 Price My Car partners with fintech Nodifi
Australian online sales site Price My Car, has joined forces with fintech Nodifi, enabling the automotive business to offer comprehensive finance solutions to its customer network.
The partnership complements PMC's approach to providing consumers with the information required to make educated decisions on the best available vehicle – whether that be from a price or delivery time view point – along with suitable finance options.
Price My Car currently boasts over 300,000 users, 900 dealer partners, and has helped secure $500m in total car sales.
According to Price My Car founder, David Lye (pictured above), the partnership reflects PMC's commitment to providing comprehensive end-to-end solutions to its customer network.
"Since day one, Price My Car has been about simplifying the car buying experience in a way reflective of the times and correlating customer expectations.
"These expectations, have been formulated through the evolution of other products and services – gone are the days where businesses focus solely on the industry within to make decisions on what their customers expect.
"Nowadays, experiences across all retail verticals are contributing to what customers expect across all products and services – Price My Car has adapted accordingly.
"Partnering with Nodifi, the leading provider of B2B asset finance solutions, reaffirms our commitment to the Australian public, whilst also supporting our dealer partners. Supporting customers with their finance will help close the sale with corresponding dealers."
Nodifi says this latest partnership is another example of how it can provide tailored solutions above and beyond its loan origination platform, a platform that has become renowned across the mortgage broking and automotive industries.
Alex Bodriagin, Nodifi national sales manager, says it's exciting to partner with a business that shares similar values, values that align with simplifying processes for consumers.
"On a personal note, I admire what Price My Car has done and continues to do, bridging the gap between consumers, dealerships and now finance.
"It's no surprise that consumers are seeking digital avenues to secure their car, or at the very least, researching and comparing vehicle options online. Price My Car delivers on that premise and the addition of offering finance through that consumer journey only simplifies the process.
"Nodifi is all about delivering a seamless experience so it's reassuring to partner with another like-minded business – we're excited to be part of the PMC journey."
Price My Car recently launched a new car delivery date estimator that provides consumers with an overview of average wait times for various makes and models, broken down by state.
The partnership between Price My Car and Nodifi is now in effect.