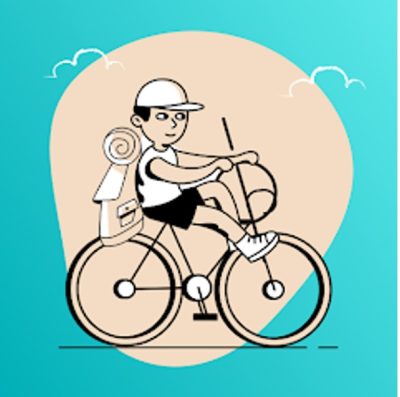 Pearler gives kids a 'Headstart' with their investments
Pearler, one of Australia's leading long-term investing platforms, has launched a new investment app designed for parents to invest for their kids. Called Pearler Headstart, this app was built to empower parents and their children to develop financial skills.Headstart is a simple, low-fee investing app, designed for sharing with children as they grow.
It's much more than just an allowance or pocket money tool, said Nick Nicolaides, co-founder of pearler.
He added, "We feel privileged to play a role in the financial education of Aussie kids. We hear from our customers that they are seeking better options to invest on behalf of children, and chat with them about it as they get older. Finance apps today don't address this issue. They either gamify pocket money or, where investing is concerned, tag kids as an additional account under the adult – with no meaningful thought put into how children learn and engage with technology.
"Headstart is a solution to that problem. As a parent myself, I've quickly realised it's inevitable that kids will get comfortable with your phone. Now, instead of kids seeing your phone as just a device for games or streaming, they can use it to view Headstart and watch your contributions build.
"We want to encourage parents to discuss financial goals with their children and share the investment journey as their Headstart account grows.
"It might be saving for their first car, gap year travel, or a buffer for life's surprises. Headstart allows you to set goals, track them, and share them. It's a powerful tool for passing on positive money habits, and developing financial literacy and financial wellbeing in a family."
He added, "Our view is that features promoting simple, automatable passive investing help form the basis of a sound investment strategy. They are also particularly well-suited to kids, who have the benefit of time on their side. I wish I started investing when I was my kids' age."
Once the young person reaches 18 years of age, they can take over management of the account or continue to engage via their parent, guardian, or grandparent who established the account for them.
Sydney grandparent Rosie Nice said, "I've been looking for a savings product or investment vehicle whereby I can encourage my grandkids to become more financially aware and help them get going at the same time. Headstart seems to tick all the boxes. They reckon it's sick. I agree!"
Cathy Sun, Pearler's head of customer service, says that Pearler investors have sought a feature like Headstart for some time.
"A question that frequently gets asked from Pearler investors is: 'how can I invest for my kids?'. Whilst we have already been helping people do this with direct ASX shares, there are minimum investment amounts and costs that don't quite fit with getting a child started, especially with just a few dollars," Sun says.
"With the launch of Pearler Headstart we are now helping parents every day to move from direct shares to the new app on behalf of their kids. This not only simplifies the process for parents, it also avoids the paperwork, costs, and minimums that come with shares investing."
As a parent herself, Sun adds that she is excited to share her work with her children.
"My kids always want to know about my work," she said. "Now I can share it with them in a way that will also teach them about long term investing."
Nicolaides says the issue of financial literacy has become critically important for families, with a recent report showing a decline in Australia in recent years.
The latest edition of the Melbourne Institute's Household, Income and Labour Dynamics in Australia (HILDA) Survey, released in December 2022, shows that men, women, and people of all ages scored lower than in 2016 in a test that asked five relatively straightforward questions covering numeracy; understanding of inflation; diversification; risk and return; and "money illusion".*
"We have a great system in Australia where 10.5% of your wage is effortlessly swept in super. So we are a country of investors, but without the education to match. There are way too many people, especially young people, who aren't given enough guidance or support. As a result, they're not thinking about long term financial independence, much less their government mandated retirement savings," Nicolaides said.
"We are putting Pearler in the forefront of a move to turn that situation around."
"Unlike other investment and savings apps with features for children, Headstart is designed for parents or carers to use this tool to visualise their kids' early financial milestones and work towards them."
Ana Kresina, Pearler's Head of Product and Community, says Headstart's design has benefitted from the evolution of the Pearler app.
"Since we launched Pearler, we've learned a lot about how our community interacts with personal finance," Kresina said. "With Headstart, we've applied those learnings to give parents and children a streamlined, intuitive experience.
"We're firm believers in the idea that everyone can learn from their personal finance journey. That's why we've designed Pearler Headstart to be both a long-term investment platform and a tool for financial literacy."
It costs nothing to open a Headstart account and there are no fees on balances under $100.
The app offers a managed fund that invests in ASX listed ETFs based on the Pearler community's most popular ETFs, both global and Australian, and its structure makes set and forget investing in micro amounts possible.
The Headstart app is available for both iOS and Android devices.