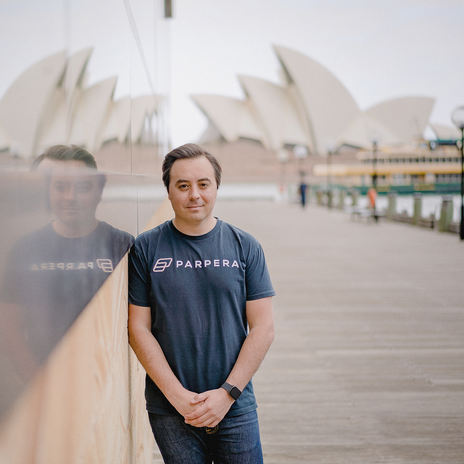 Parpera introduces 'Earn', with a 3.35% p.a. return* for businesses
Sole Traders and Small Business Owners can now get a 3.35% p.a. variable return* on their money with new 'Earn' offering by fintech solution Parpera.
"For too long, Aussie small business owners have been underserved and denied access to solutions where their money doesn't just sit idle.
"At Parpera, we're making it easier to access financial solutions that can help make every dollar count.
"With Earn, we're empowering business owners to make their money work as hard as they do," commented Daniel Cannizzaro (pictured), Founder and CEO of Parpera.
Parpera Earn:
More than just savings: For the first time in Australia, Parpera has collaborated with one of the Big 4 Banks to offer Sole Traders and Company Directors the access to earn a competitive 3.35% p.a. (variable) return*. There are no minimum commitments.
Flexibility at its core: Parpera members can effortlessly transfer between their AUD and Earn Wallets in-app. The solution comes with no lock-in periods, giving businesses the freedom to earn for days, months, or as long as they like.
A focus on safety: With Earn, businesses can find confidence that their funds are securely earning interest with one of Australia's Big 4 banks. The offering is transparent and does not have any hidden fees or complicated terms.
Consistent returns: Earn wallet funds earn returns daily, which accrue monthly, ensuring businesses can get the most out of every cent so they can focus more on what they love.
Parpera Earn is available for all Parpera members today and can be enjoyed alongside existing Parpera App benefits at no additional charge.
Sole Traders or Companies eager to redefine how their money works for them can start earning today by opening a Parpera account or learning more at parpera.com.
---
*Variable return as of 21/09/23. See website for disclaimer and terms