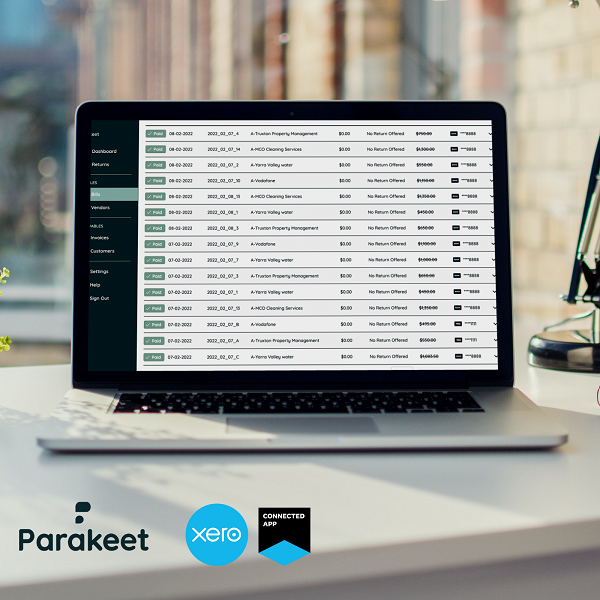 Parakeet Payments introduces BPAY & EFT automation in Xero to streamline business admin
Automating bill scheduling, payment and reconciliation, Parakeet Payments integrates with Xero, the global small business platform to handle BPAY & EFT bills so Australian small businesses can spend their time more productively.
Automating bills cuts processing time by 77%, while reducing costly manual errors, says Charles Wong, CEO and Co-Founder of B2B bill payments facilitator Parakeet Payments.
"Manually paying BPAY & EFT bills is the equivalent of shoebox accounting," Wong says. "That time spent paying bills is dead time, it's actually adding an expense on top of an expense."
"Businesses should be growing revenue and reducing costs, but if you're spending all your time paying bills then you're doing the opposite."
"When your bills are organised, suddenly you are in a position to use the discounting engine to request discounts from suppliers for paying early."
Automatically paying bills on time is good for business, enhances your reputation and could even earn discounts between 2.5 to 10% simply by giving suppliers the options to get paid early.
Parakeet delivers these benefits while allowing businesses to retain full control over their budgets and spending limits.
"Along with payment, automated reconciliation is also a significant time saver when you're dealing with a high volume of payments," Wong says. "The effort spent dealing with billing queries, making and reconciling payments is a hidden cost for everyone."
"Dealing with these pain points lets business owners spend less time doing paperwork and more time getting things done."
Parakeet's integration with both Xero and Esker now gives over 1.2 million Australian businesses an easy way to automate their bills and request discount from their suppliers for paying early.
For more information, please visit www.helloparakeet.com/pay-your-bills