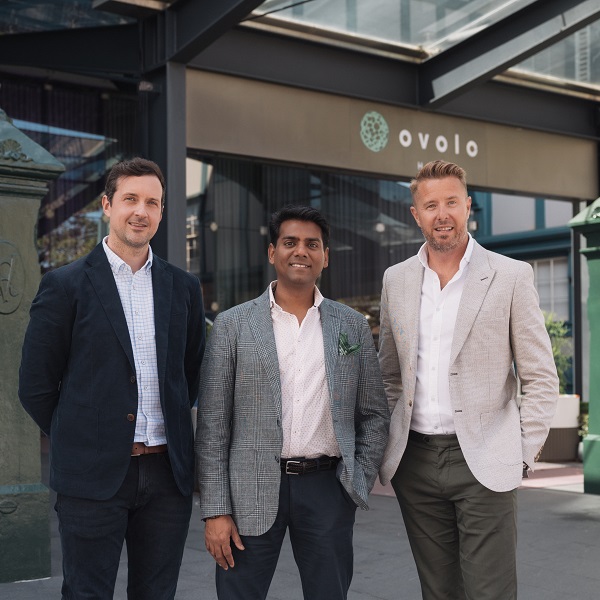 Ovolo & RoomStay disrupt the hotel industry by offering PlanPay, the first digital lay-by payment option
At a time when rampant inflation and rising interest rates are making it tough for Aussies to budget for their holidays, a new PayTech has entered the market, offering a digital lay-by platform specifically developed for travel to make budgeting better. Contemporary hotel collection, Ovolo Hotels, is the first hotel group to offer PlanPay, which allows guests to use their own money to pay before they stay, in flexible instalments that suit their lifestyle, all with zero credit, zero fees, and zero worries. The PlanPay checkout integration was seamlessly enabled by RoomStay, the leading digital hotel booking engine designed to maximise a hotel's direct bookings and increase web conversion.
The three pioneering companies' values aligned around making travel more accessible and helping hotels secure direct bookings at a time when guest's disposable income is shrinking.
PlanPay is the smarter way to pay because you can lock in room rates ahead of time (up to 2 years in advance) to protect from any price hikes, and you are in charge of the number and frequency of the payments. Best of all, there's no financial hangover to deal with when you return from your stay, which means that holiday feeling lasts longer.
"Everyone knows that advance bookings are the key to hotel affordability and that the anticipation of the trip is as much as part of the fun as the trip itself. With PlanPay, you can manage both these elements and control your costs for a hassle-free holiday on your own terms," said Dave Baswal, Ovolo's Chief Executive Officer. "This means those who are struggling to budget can still afford to live their travel dreams effortlessly without waking up to a financial nightmare."
Ovolo and PlanPay are working with leading hotel booking engine RoomStay, to deliver the payment option to all guests. All three companies are known for disrupting their markets and have come together to make travel more accessible and more affordable for all, while creating a seamless booking journey.
"The launch of PlanPay with Ovolo and RoomStay is a great example of using technology to better guest experiences and drive more direct bookings. In today's fast-paced and competitive travel industry, it's crucial to be at the forefront of technology and digital experiences, and that's why RoomStay's hotel booking engine leads seamless technology integrations and accommodates the growing needs of hotels," said Declan Mimnagh, RoomStay's Founder and CEO.
PlanPay is great for younger travellers who don't want to deal with credit cards and is also perfect for families trying to manage their budgets. It unlocks a world of travel experiences by splitting future bookings into flexible instalments, using your own money rather than credit.
"We are excited to launch with a brand like Ovolo that is always innovating the guest experience, to make it easier for their travellers to plan and pay for their next stay and with RoomStay who are known for optimising booking conversion and revenue to build a product that meets the needs of today's traveller," said Gary Burrows, CEO of PlanPay. "As the first digital lay-by platform available in checkout, we offer instant approvals, no credit checks, and no penalty fees, which makes PlanPay the best way to eliminate the burden of budgeting."
For travellers, the booking process is as easy as selecting PlanPay as your preferred payment option when making a booking, and customising instalments that are right for you. Once the payment plan is complete, guests are free to enjoy the many Ovolo perks and experiences on offer – from the design-driven rooms with all of the creature comforts to the unique food and beverage experiences – with no strings attached.
PlanPay was born out of a desire to make life-changing travel moments accessible to everyone and comes at a time when people are moving away from purchasing goods and towards purchasing experiences like travel.
While Ovolo is the founding hotel partner to offer PlanPay, the aim is to bring more travel providers onto the platform to offer experiences where travellers have endless options for payment to suit their specific needs.
PlanPay is now available when you book direct through the website at all Ovolo or By Ovolo Collective hotels across Australia.
To learn more or to make a booking, head to: www.ovolohotels.com/ovolo/offers/discover-a-new-way-to-pay/