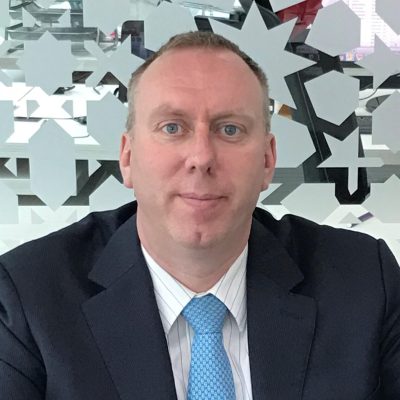 Moroku adds former Fidor executive Gé Drossaert to the Board
Moroku, a leading provider of financial services orchestration and engagement solutions, has today announced the addition of former Fidor executive Gé Drossaert (pictured) to the Board.
Moroku, the fast growing Australia and UK-based fintech, with its next generation gaming based digital banking technology platform, has announced a new non-executive appointment to its main company Board. Guernsey, UK based Gé Drossaert, joins the Moroku board as an independent non-executive director, with significant experience of high growth and disruptive technology-enabled businesses as well an international accolade of senior and executive banking functions. Gé Drossaert replaces Richard Wong who sat on the board for 3 years alongside former Westpac, BoQ and CBA technology executive Jason Millett.
Moroku's B2B SaaS platform Odyssey enables banks, fintechs and credit unions to provide personalised digital engagement and reward loyalty and effort across time, space and motion. Moroku Odyssey powers the user experience as a cloud native engagement and journey orchestration layer. It provides:
Player Maps – The knowledge of where a customer is on their player journey from novice to master, from child to business banking and wealth management
Money Systems and Subsystems – The money tools and capabilities that players unlock along the way as they master their money
 Rewards and Awards – the nudges that support the customers need to know how they're progressing on their journey.
Moroku has recently released Moroku Money, a contemporary white label mobile and internet banking platform powered by Odyssey for those seeking an accelerated and economic digital transformation. It is Open Banking ready with Moroku recently becoming an unrestricted accredited data recipient under CDR in Australia.
By adding Drossaert to the Board, Moroku adds senior leadership to its European presence for its people, partners and customers. Before joining Moroku's board, Gé Drossaert was Fidor Group's Chief Commercial Officer and Member of the Board. Gé Drossaert was responsible for the strategy for Fidor Group's technology and innovation expansion in addition to driving co-entrepreneurship projects with banks, non-banks and fintechs. His appointment was crucial in expanding the group's activities at a global level with offices set up in Dubai and Singapore in addition to associating Fidor with major digital banking and payments market players.
Colin Weir, Chairman and CEO of Moroku, said, "We are delighted to welcome Gé to our Board at a time when we are expanding at pace and looking to enter new strategic markets. He brings an expertise and talent that will help guide Moroku through the next phase of its development and his advice and counsel will be crucial in helping steer the business to the next level. Gé's support has already paid dividends during the recent capital raising, which despite recent events is tracking to plan. Richard's support and guidance has been extremely valuable especially with his extensive capabilities in loan decisioning and depth of understanding of how banks work. We wish him well and look forward to him staying close at hand."
Gé Drossaert, Non Executive Director commented on his joining, saying, "Customer acquisition and retention is getting harder and harder for banks and fintechs. Having reviewed the market for personalisation capabilities, Moroku's Odyssey AI driven platform was a stand out with its game based architecture and extent of the vision around player mapping. The recent addition of Money as an out of the box extends the reach to developing countries and the smaller banks who dont have large digital teams but have just as pressing needs to serve their customers and differentiate through a lens of financial wellness. I'm excited to be working with Colin and the team to drive further success."