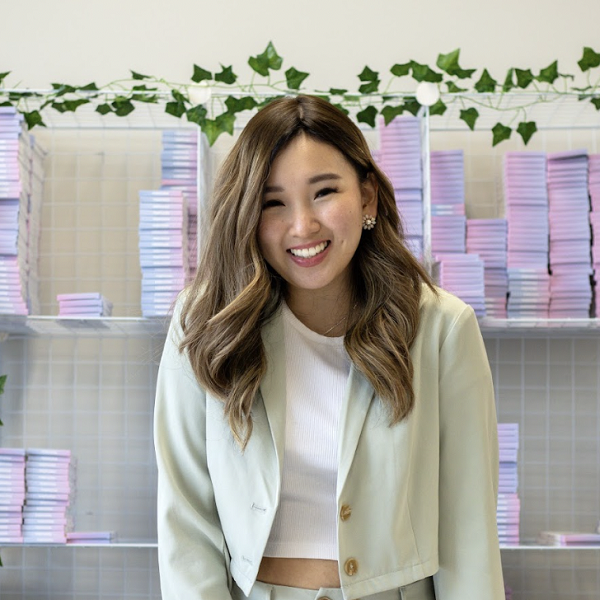 Melbourne-based 28 year old entrepreneur Serene Lim makes $150k per month selling DIY semi cured nail stickers
Young entrepreneur Serene Lim is currently turning over $150,000 per month with her sell out semi cured gel nail stickers. Gellae is a solution to salon grade nails at a fraction of the cost.
Serene said, "Semi Cured gel nail stickers are the latest in nail technology. Think salon grade gel nail polish but in sticker form! With it you can have gorgeous gel nails at home for a fraction of the cost without the nail damage and long dry times.
"The gel polish is 60% cured which makes them flexible, stretchy and very easy to apply. Simply peel the sticker, stick on your natural nails and cure it under a UV/LED lamp for 60 seconds. It'll harden to the shape of your nails and there's 20 nail stickers to fit any nail size. They don't require soaking off as they have an adhesive back that makes it easy for you to gently lift them off your nails."
In addition to turning over $150,000 per month, Gellae has hit 60 million views in 2 months on TikTok and over 100 million views across all social media platforms in 3 months.
Serene has seen an increase in sales as the cost of living increases and people prefer to do  their own manicures instead of splashing out on a manicure at their local salon. Gellae offers a budget friendly alternative which looks the same as salon grade nails.
A set of 20 semi-cured stickers costs $25.50. Each pack includes 20 DIY semi-cured stickers, a wooden cuticle stick, a nail file and alcohol wipes.
New designs often sell out within a day of being launched. The starter kit which contains two sets of Gellae nail stickers includes a free UV curing lamp.
Gellae is also popular with those who shy away from nail salons due to overpowering smells and health concerns. Serene also says that the products are extremely popular when it comes to those battling the age-old vice of nail biting. The thin durable layer of gel protects the nail and helps it to grow without nail damage.
Serene Lim concluded, "Gellae is a problem solving product which is affordable in the current economy. I am so grateful that we have helped thousands of customers achieve salon quality, beautiful nails at home."