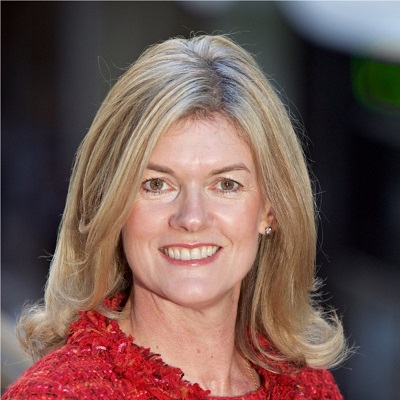 Mastercard partner with FD Global Connections to accelerate governance and risk management capabilities amongst Australian fintechs
Mastercard is supporting Australia's fintech industry with a new program, launched in collaboration with FD Global Connections, to help local innovators strengthen their governance and risk management practices.
Developed in partnership with Trena Blair, CEO of FD Global Connections, the FinTech Pathway to Effective Governance initiative is a 7-week program that aims to help fintech founders to enhance their governance and risk management practices, while gaining critical education on ways to address non-compliance and reputational damage.
"Evolving regulation and a dynamic economic environment really highlights the need for a strong governance framework, which can be challenging when building an innovative fintech business. This program looks to bridge this gap and provide another layer of support to our fintech partners," said Dan Martin, Vice President and Head of Digital Partnerships, Australia at Mastercard.
The program covers four key areas for emerging fintechs to:
Understand the steps to implement strong governance and risk management practices
Explore the pathways to recruit and retain experienced board members
Implement global structures for effective governance
Help fintechs to build their network of experienced non-executive directors
The inaugural cohort of nine fintechs recently completed the program, accelerating and deepening their understanding of the frameworks and tools needed for effective governance. The syllabus included presentations from industry-leading speakers, regulators and non-executive directors, as well as a one-on-one mentoring session for each participant in the final week.
Participants included some of Australia's most exciting fintech start and scale ups, including Paypa Plane, Paytron, Optty, PayWith, Nimo Industries, mx51, Change Financial, Hello Clever and Bink.
"Governance and risk management are crucial to the success of a business. This latest initiative by Mastercard was fabulous for Nimo Industries to not only learn, grow and connect with others, but also to find the very deliberate time and safe space provided by FD Global Connections to reflect on its governance and risk management approach," said Leann Jones, Co-Founder and CEO of Nimo Industries. 
"Non-compliance can land a fintech with hefty fines, reputational damage and even jail time, negatively impacting revenue, share price, future profits and reputations. This is why FD Global Connections is proud to have pioneered this program in collaboration with Mastercard to support Australia's strong fintech ecosystem to continue to flourish locally and internationally," said Trena Blair (pictured), Founder and CEO, FD Global Connections.
In Europe and North America, Mastercard is already the partner of choice for 97% of the top fintech brands. The Mastercard Accelerate program takes a relationship-led approach to helping fintechs build and scale their operations, supported by four dedicated programs: