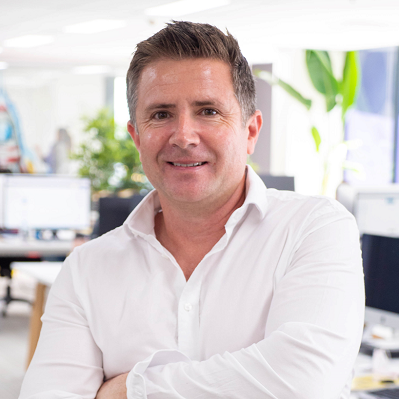 LightYear Group appoints new CEO and updated leadership structure
The Board at LightYear Group have announced the appointment of Michael Jeffriess (pictured) to the role of Chief Executive Officer.
Jeffriess is currently a non-executive director and company secretary of LightYear Group.
Chairman, Director and Founder, Grant Abbott said, "Michael Jeffriess brings a wealth of experience in both the accounting and advisory industry and in c-suite roles covering off leading teams, mergers and acquisitions, and governance. Importantly Michael has vast experience in both capital raising and ASX listing."
With Jeffriess appointment the leadership structure has been updated and will see Grant Abbott, Ashleigh Jaremyn and Ben Gill report through to the CEO under their respective executive roles. Grant Abbott has been appointed to of Head of Legal, Ashleigh Jaremyn to Head of Operations, Product & development, and Ben Gill to Head of Sales and Marketing. Separate to this all four will maintain their director roles on the Board for which Jeffriess will report to from an executive function.
LightYear Group has recently completed a successful capital raise from existing and new investors. The funds will be utilised to further develop their platform, bolster sales and marketing initiatives, explore new market opportunities, with potential M&A activity currently underway.
Director, Ashleigh Jaremyn, commented that, "LightYear Docs is currently in an exciting development phase, with several integrations and new workflows to be launched in quarter 1, 2023. These include a brand-new integration with BGL CAS360 and other BGL products, internal data synchronisation and step-by-step workflows enabling users to be guided through single and multi-document creation processes."
Recently, LightYear Group added a new subsidiary the LightYear Training Group (LYTG) where a range of world class trainers and presenters will be available from short three-hour courses to semester long accreditations and much in between.  Grant Abbott will be looking after content, training and development and overseeing the success of this important part of the LightYear Group. LYTG will be formally launched in February 2023.