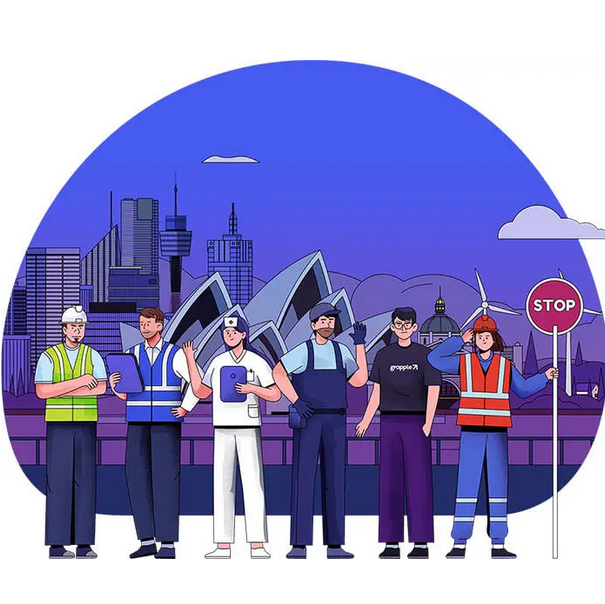 Lendtech innovator Grapple raises $6.5m to offer enterprises 'lending as a service' as it scales for growth
Australian fintech Grapple has raised $6.5million as it looks to increase its footprint in the $3billion SME invoice financing sector with an upgraded platform and greater funding capacity. Grapple will also be making its state-of-the-art lendtech available to intermediaries and other lenders.
Grapple's new platform release for select invoices and whole-of-turnover invoice financing follows years of development and has been built with feedback from Australian SMEs, who are looking for ready and flexible funding solutions on their terms.
"The pandemic has made the importance of cash flow management and access to finance even more important. Grapple has developed and built lending technology and services that evolve alongside Australian businesses as they grow. SMEs and their accountants remain frustrated by the cumbersome approvals, paperwork and administration of current financing systems. Grapple's digital platform integrates easily into existing accounting systems to ensure a super-fast approval process," Grapple Founder and CEO Steve Dawson said.
The Grapple raise attracted the support of high-profile investors in Australia and abroad. These include Telstra Chairman John Mullen and US based Morgan Stanley MD Adam Merino, with investment doyen and Souls Patts Chairman Robert Millner also increasing his stake. The bulk of the funds raised will be used to accelerate growth through partnerships in the sector, further product development, and adding to the current 40 strong team.
The Grapple team has been strengthened by two highly experienced fintech executives in ex NAB technology business head Tommy Braas who has joined as Head of Technology and ex PayPal and Facebook marketer Jarrod Baker as CMO.
Grapple Founder and CEO Steve Dawson started the company in 2017 after working at Deloittes and EY and seeing how technology had been used to simplify and grow the equivalent market in the UK, where invoice financing is far more widespread. Grapple has so far processed more than 100,000 invoices to the value of $70million for Australian SMEs, giving Grapple a significant competitive advantage and a pathway to efficiently scale the business.
"We've built a great platform that's intuitive and easy to use. We've used technology to automate and simplify what's been a laborious process. We're also using data and smart integrations to make decisions more accurately than ever before which has reduced the risk for our partners and our customers," Steve Dawson said.
"The COVID hangover is still very real for a lot of Australian SMEs and is being felt across their entire business ecosystem. FX movements and peak unit price changes combined with a congestion in supply chains is accelerating the need for working capital. We've seen a surge in enquiries for our lendtech financing from professional services, trades and SMEs in the 'post-farmgate' sector. They need ready access to funding that's in pace with their business that the banks and larger financiers simply can't provide. Being an Australian owned company ourselves we're pleased that Grapple is an accessible solution that can help SMEs across the country," Dawson added.