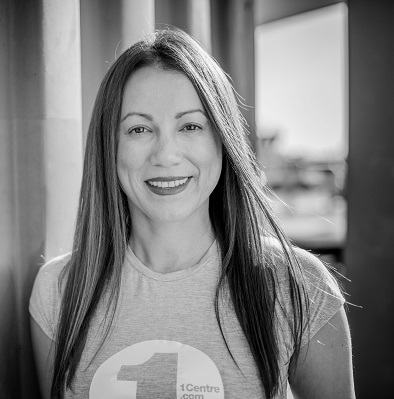 Data Zoo announces partnership with innovative trade-credit customer onboarding platform 1Centre
Leading global identity solution provider Data Zoo and trade credit customer onboarding platform 1Centre have announced a partnership that will combine 1Centre's innovative cloud-based automation technology with Data Zoo's cutting-edge global identity verification solutions.
The partnership aims to streamline the process of verifying identities during onboarding by combining Data Zoo's global coverage and identity-proofing tools with 1Centre's cloud-based software, which automates decision-making for trade customers.
"We are proud to partner with 1Centre to provide a seamless and modern identity verification experience for all trade customers within their platform," said Data Zoo CEO Tony Fitzgibbon. "Our simple and intuitive API provides global coverage, with a single integration, making it easy to verify customers in less than 2 seconds while keeping privacy top of mind."
1Centre is a cutting-edge Trade Credit platform that empowers businesses to manage their credit risk and streamline their trade credit application process. By leveraging the latest technologies, including real-time business credit checks, ID verification, guarantees, and trade reference checks, 1Centre enables businesses to process trade credit applications in minutes instead of days or weeks. Trusted by leading organisations in New Zealand and Australia, including Mitre 10 New Zealand, CSR Group, and BidFood New Zealand & Australia, 1Centre is dedicated to empowering businesses to trade confidently and efficiently.
"We're determined to make B2B trade faster, easier, smarter and trusted using tech," said Miriana Lowrie (pictured), Founder & CEO at 1Centre. "Our partnership with Data Zoo is an evolutionary step to evolve our existing value proposition to provide our customers with streamlined processes and the highest level of security and compliance. Together with Data Zoo, we are excited to continue to empower businesses to build trust with their customers and trade confidently."
1Centre joins a growing list of companies using Data Zoo's modern identity solutions to compete in a digital era where providing the highest level of security and protection is essential. Data Zoo helps create safer verification experiences by protecting customers and their sensitive data. Their products are certified and adhere to the highest industry standards and regulations around the world, including ISO 2700:2013 and SOC 2.