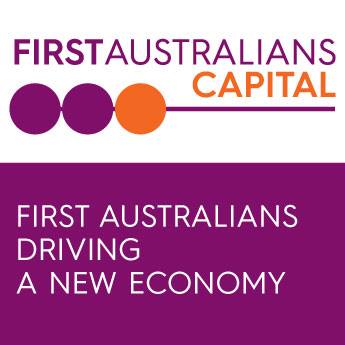 Jack Dorsey's Block backs Indigenous business sector with A$3m investment in First Australians Capital
Indigenous businesses across Australia that face barriers to finance and services from mainstream banks are set to benefit from a new fund being set up by First Australians Capital (FAC), a national Indigenous-led fund manager dedicated to helping Indigenous entrepreneurs grow and scale their businesses.
Block, Inc. (NYSE: SQ) (formerly Square, Inc.), a global technology company best known in Australia for its Square and Afterpay businesses, is investing AUD$3 million in capital to the fund with its first social impact investment in Australia. Block Head Jack Dorsey was in Melbourne to meet with the FAC team and finalise the commitment.
"I'm thrilled that we can make our first Australian social impact investment with First Australians Capital, an organisation dedicated to helping Indigenous-led businesses find better solutions to thrive," said Jack. "We know first-hand that many people are left out of the economy by mainstream services, that's why our business exists, so it's great to find a partner equally aligned with financial inclusion."
Block and its businesses, including Square, Cash App, TIDAL, and TBD, have a shared purpose of expanding economic access for everyone. Today's investment comes from its USD$100 million social impact investment fund, which was established in 2020 to support minority and underserved communities, allocating USD$10 million for social impact investments in markets outside the U.S.
"The Indigenous business sector can be a powerful economic contributor to community and intergenerational wealth creation for First Australians," said Brian Wyborn, Managing Partner at FAC. "We are delighted to have Block onboard as an investment partner for our new fund that will help us expand critical scale-up support services to even more Indigenous-led businesses across Australia."
First Australians Capital was founded in 2016 to enable Indigenous-led businesses to access capital solutions that can help them grow and scale. FAC lends between AUD$100,000 and AUD$2,000,000 to Indigenous-owned and -led businesses, which have historically had to rely on unsuitable financial products from  traditional banks. Dr. Clinton Schultz, founder of popular non-alcohol beverage brand Sobah, knows first-hand the success that can be achieved with the right support.
"The capital and services we have been able to access through our partnership with FAC have been a game-changer for our business, with our products now sold at hundreds of retailers across the country and expansion into South East Asia, the US and the UK. Accessing capital remains a huge challenge for Indigenous entrepreneurs who want to grow, so this investment is a huge vote of confidence for our business sector, and our broader community, at a time when we need it most."