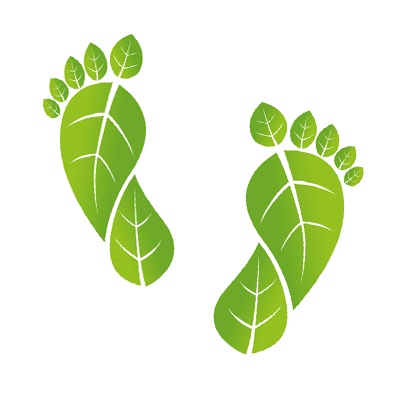 Indian fintech PayU partners with FootprintLab to take a step towards carbon neutrality in the fintech sector
In an industry-first initiative, PayU, India's leading online payment solutions provider, is set to empower Indian consumers with an innovative way to fight climate change. This landmark initiative — launched in collaboration with Australian cleantech startup FootprintLab — will enable customers to directly contribute to a more sustainable future while making everyday online transactions.
As a part of PayU's checkout experience, users will now be presented with the option to make a one-step carbon offset. The potential impact of this move is astounding, with the initiative projected to offset an impressive 16.15L tonnes of carbon emissions annually, the equivalent of annual emissions from fossil fuels for a small country like Fiji. This is not only a testament to PayU's dedication to innovation but also a powerful tool for its 5 lakh+ merchant partners to showcase their commitment to sustainability.
Vineet Sethi, SVP – Diversified Financial Services at PayU India said, "Climate and other ESG impacts are driven by our consumption behavior, yet we often lack guidance to inform our purchase decisions on easy ways to take climate action. By integrating ESG data into everyday financial transactions, we are focused on addressing these gaps and streamlining the process. This reflects our commitment to sustainability and responsible financial practices. It also aligns with the Indian government's vision to foster a responsible financial ecosystem focused on inclusivity and sustainability."
"Fintechs like PayU are ideally placed to become GreenTechs since they have extraordinary insights into consumption patterns. When that data is enriched with ESG information, it becomes easy to calculate carbon footprints and contribute to the burgeoning carbon offset market in India," Janet Salem, Co-Founder – FootprintLab added.
According to the Global Carbon Atlas, India is the third-largest carbon emitter in the world, accounting for 2,442 million metric tons of global carbon dioxide emissions in 2020. This large carbon footprint is primarily a consequence of its population and rapid economic growth. At this pivotal juncture in the country's fight against climate change, as more businesses shift towards greener practices, PayU is at the forefront, setting an example for new and innovative ways to leverage technology as a powerful tool for individuals and industries to mitigate their carbon footprint.