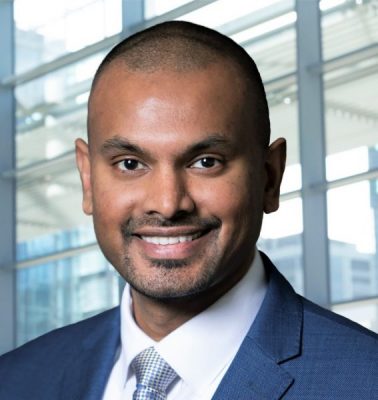 In 2022 prioritise tax technology research, awareness and adoption
By Izzy Silva, Managing Director, Asia Pacific at Wolters Kluwer
Client expectations are changing as other industries progress, profit margins continue to shrink as tax work becomes commoditised, and new workflows are constantly being introduced as remote or hybrid work continues. For firms that want to grow, or at least maintain, their current client base commitment to go beyond convention, traditional processes, and business models is required.
Moving your firm beyond convention requires keeping track of advancements in technology, making recommendations to owners or partners, and prioritising investments in your organisations tech stack.
That's a lot of pressure for one person with already competing priorities and demands on their time. Rather than placing the onus for technology advancements on one person, consider a firm-wide program that leverages the knowledge and curiosity of your staff.
When the Firm prioritizes technology research and awareness by dedicating time and integrating technology into goals and milestone conversations, it is clear to staff that technology advancement is essential. Consider implementing a quarterly half-day meeting, with team members present a new technology to the group and detailing how it can benefit the organization. Alternatively, implement an annual team-wide contest with prizes for the best finds.
Wolters Kluwer walks the talk
As part of our commitment to innovation and collaboration, Wolters Kluwer hosts an annual internal coding competition called the Code Games.  Over two days, teams bring innovation to life in an environment that encourages collaboration and friendly competition, with customer needs at the center of our focus.  In 2021 – our eighth consecutive year – the Code Games saw over 500 participants from 17 countries, and to date, ten Code Game ideas have been successfully developed into products.
Support the hunt for technology
People are more inspired to identify new solutions when leadership and peers validate the effort. For example, when you receive a proposal or new idea for investment, prioritise responding quickly – even if the proposal doesn't meet the Firm's needs. If the idea has merit, mention it at broader Firm meetings, or better yet, bring in the staff member responsible for the idea and ask them to brief the larger team.
Make the choice to go beyond convention
Accounting Firms have a choice – continue down the same road, and watch as their client base shrinks over time, or go beyond traditional business models with innovative technologies that improve efficiencies, optimise flexible workflows, and support more profitable business models.
The process of keeping up with innovative technologies – and determining which technology advancements best support firm goals – may seem overwhelming. But when you support an environment where input and innovation are rewarded, and staff at all levels are encouraged to hunt for new technology, you may quickly find your Firm leading the way with innovative technologies that support firm goals and find creative solutions to new and existing challenges.
If you would like to speak to a Wolters Kluwer Solutions Consultant about your Firms technology needs, please contact them here.