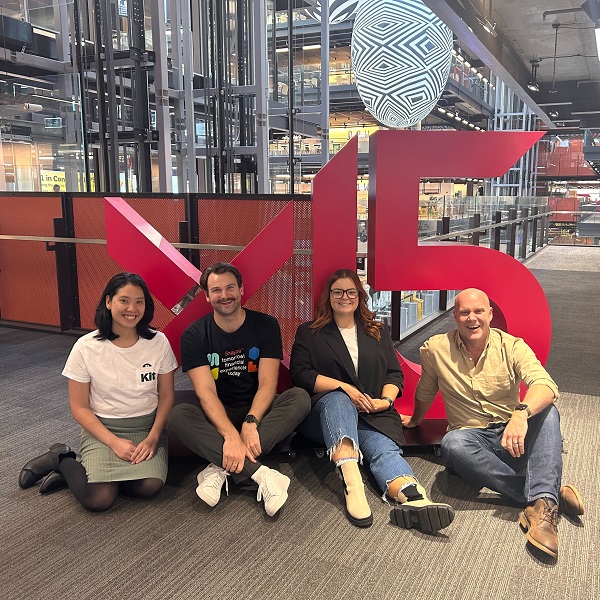 Improving payment efficiency and customer experience: Kit implements PayTo with Shaype's support
Background
Kit is an 'earning-and-learning' pocket money app for kids, built by CommBank's venture scaling arm, x15ventures. With their Kit Account and prepaid card, kids can earn pocket money, track and complete chores and learn important money management skills applicable to the increasingly cashless society in Australia. Designed with input from behavioural scientists, key features include bite-sized educational content, in-app 'nudges' to reinforce positive financial behaviour, and the ability to create multiple 'Stacks' to save towards different goals.
Requiring a high degree of product flexibility – and increased speed-to-market – Kit partnered with Shaype – a powerful and flexible embedded financial services platform and third-party technology provider. Hay Limited, Shaype owned AFS licensee, is the issuer of Kit's virtual account and prepaid card.
Kit launched in May 2022 and faced a challenge in providing timely and cost-effective methods for 'pulling' funds into the Kit Account from the parent's external bank account. Together with Shaype, Kit recently implemented PayTo, enhancing the overall customer experience by enabling instant transfers for payments initiated from the Kit App to the parent or carer's linked bank account.  
Challenge
Although the Kit Account has been NPP-enabled from day one, the product proposition relies heavily on the ability for a parent or carer to be able to able to initiate a transfer of funds from their external account from within the Kit App experience.  The chore tracking feature, where jobs can be set for the child to complete to receive regular pocket money is reliant on a transfer of a predetermined amount.
When Kit launched, the industry options for 'pulling' funds into an account were either direct debit or card payments, each with their own limitations, either funding delays of up to three business days and fraud risk with direct debit, or associated costs with card payments. 
Kit launched with direct debit funding to enable pocket-money and transfers from the linked account in their app. Kit's customers quickly noticed the funding delays, which did not meet their expectations of modern payments. So, Kit sought a cost-effective solution that enabled instant transfers and could be quickly implemented. 
PayTo is a new way for businesses to initiate real-time payments from their customers' bank accounts enabled by the New Payment Platform (NPP). PayTo is currently being rolled out in Australia, and enables a range of use cases, from funding accounts, recurring or subscription payments, regular bills and other payments. It allows users to make fast, secure payments directly from their bank account. Unlike direct debit, it gives customers more control over authorising and viewing their payment agreements.
Solution
Kit collaborated with Shaype to implement PayTo and streamline payment processes. The project commenced in February 2023 with a clear vision and design created by Kit. Kit was Shaype's first client to go live with sending PayTo mandates. When commencing work, Shaype had their PayTo endpoints available for Kit to start using. In addition, Shaype was able to develop a new custom API suited for Kit's needs within 1-2 days, simplifying the integration process and significantly reducing the time compared to enterprise solutions.
The team encountered some initial industry challenges, such as provision for differences in bank account number lengths and leading zeros, or how banks receiving the PayTo mandate represent various fields to the end user. The nature of the collaboration between Kit and Shaype allowed for swift, iterative improvements to ensure the end customer receives the mandate instantly and can understand the terms of the mandate in their respective banking apps. 
Results
With Shaype's support, Kit was able to offer instant payments via PayTo to thousands of customers, significantly improving the overall customer experience. The wait time for transfers was reduced from up to three business days to mere seconds, leading to a significant reduction in customer inquiries regarding transfers. 
The implementation of PayTo delighted Kit users, providing parents and carers with peace of mind that comes with the ability to send money to their kids instantly, plus empowering parents to manage who has authorisation on who can debit their accounts with PayTo. 
"Love it. Especially if I want to give kids some extra cash to go to a movie or something, I can send it there and then and can remain cashless," Kit customer, Brady Mitchell.
The update also improved the experience for Kit's younger users, who can now receive their hard-earned pocket money instantly on their scheduled 'PayDay'.
Kit customer Sonja Greenwood said of the update, "So handy for the kids to top up in between paydays for chores completed and payments hit in real time!"
Kit was able to use Shaype's technology to swiftly adapt and implement this solution, providing them with an advantage over competitors. The moment of the first successful payment via PayTo triggered audible joy and celebration within the entire Kit office.
Parent Lisa Kenshole said, "Easy to set up. Some bits were done via my bank app. Some bits via the bank website. Once done it's worked perfectly. So much better than waiting days for the cash transfer to happen."
Similarly, parent Nicky Merkel said, 'It's great. [I] Can send them round the shop for some milk and they can take their card. Then I can reimburse them straightaway. Don't have to worry about finding change. I love that I get a notification when they have spent the money and where.'
Overall, the collaboration between Kit and Shaype resulted in enhanced payment efficiency, an improved and more secure customer experience, and a competitive edge in the market.