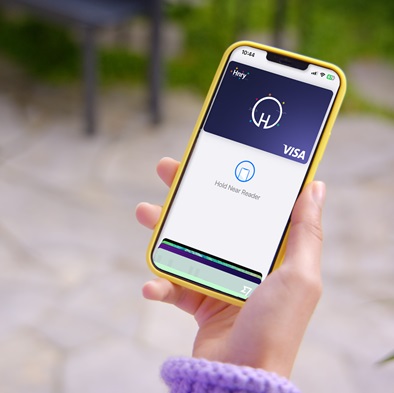 Hnry helps sole traders save up to $5,635 a year with world-first business debit card
Sole traders across the nation are missing out on more than $5,500 in tax deductions on average every year, according to new research from Hnry, the all-in-one digital accounting service for sole traders.*
The research shows that 42% of sole traders do not claim all the tax deductions they're entitled to – equating to up to three and a half a billion dollars in unclaimed expenses each year – as managing deductible business expenses independently can be timely, laborious and stressful.*
As the leading accountancy service for the self-employed, Hnry is launching the Hnry Visa Business Debit Card to revolutionise the way sole traders claim their expenses.
Available in the Hnry app, the Hnry Visa Business Debit Card is a digital card that can be used anywhere that accepts Visa, both in-store and online, automatically logging every expense. The card is backed by leading card issuer and program manager, Novatti Group (ASX:NOV), and is the only business debit card for sole traders to be offered directly by an accounting service.
Hnry Australia Managing Director Karan Anand says the product contributes to Hnry's mission to help make self-employment easier for Australians by removing the burden of financial administration.
"Tax admin drains Aussie sole traders an average of 8 hours per week, so it's no surprise many are missing out on the all-important deductions they're eligible for.* Claiming expenses can make a huge difference to a business, especially when we're dealing with inflation and a cost of living crisis. The Hnry Visa Business Debit Card does it all for them, allowing people who work for themselves to never miss a tax deduction again, and focus on what really matters – doing their jobs," Anand said.
"This new product is the latest step in our commitment to driving financial empowerment for the 1.5m sole traders in Australia," Anand continued.
Developed closely in response to customer feedback, the cards will act like a business account, adding the spend tracking feature to existing Hnry accounts. It allows customers to top up their cards and receive a notification to upload the receipt immediately after any purchase, to offset the tax straight away – storing the information for the long-term, eliminating the need for the mountain of receipts.
Commenting on the partnership, Novatti CEO Mark Healy said, "Novatti and Hnry are united by a shared goal to create innovative payment solutions which make people's finances easier and more accessible. We are excited to showcase our expertise in card issuing through the Hnry Visa Business Debit Card, and support Hnry on its ambition to make earning an independent income simpler for all."
Hnry has seen rapid growth in Australia since launching Down Under in 2020, and is the company's fast-growing market. After an initial test phase with over a hundred Australian users, the Hnry Visa Business Debit Card is now beginning to roll out to customers nationwide. Hnry customers in New Zealand are now also able to join the waitlist for their digital card.