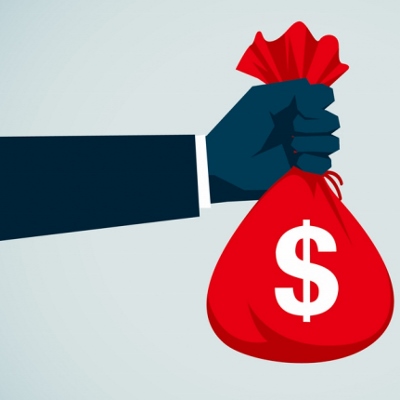 Good news for Australian fintech startups – OIF Ventures raises oversubscribed $140m VC fund
Leading Australian venture capital firm OIF Ventures has announced the successful closing of OIF Ventures Fund III at $140 million. The new Fund was heavily oversubscribed, exceeding the target of $100 million.
Supported by existing, value-adding investors for a focussed fund
The Fund saw incredibly strong support from existing investors with the vast majority of the Fund being raised from existing investors in OIF Ventures Fund I and Fund II. Like OIF Ventures' prior funds, Fund III investors include some of Australia's most notable business founders and operators, ASX executives, family offices and high net wealth individuals. Investors in the Fund also include many portfolio company founders that OIF Ventures have previously backed, something we're particularly proud of.
"With the more than decade long bull market coming to an end, we still firmly believe in the enormous opportunity ahead for the technology industry and founders over the years and decades ahead. We are excited to be able to continue backing exceptional founders building this future and our new fund allows us to do just that. We have designed our fund and fund size around a very strong investor base of value-adding LPs who can help super charge the founders and businesses we partner with so that we can focus on the founders that we back and give them the attention they deserve," said Jerry Stesel, Partner of OIF Ventures.
"We have worked hard to build a reputation amongst founders and investors as value-adding partners who roll up our sleeves to add material value – that's our sole focus every day."
Maintaining a disciplined investment strategy and focus
OIF Ventures is maintaining its disciplined investment strategy and focus and is looking to partner with the next generation of Australia's most exceptional founders of technology businesses at the Seed to Series A stages. OIF Ventures' team actively looks to add material value through mentorship, strategic advice, introductions to senior talent, customers, distribution partners and next round capital. OIF Ventures also has significant experience and success in helping portfolio companies land and expand in the US market and specifically, with raising capital from leading US venture capital firms and investors, with whom OIF Ventures have deep relationships with.
OIF Ventures building on OIF Ventures' strong reputation as value-adding partners
OIF Ventures recently exited XM Cyber and Instaclustr and has had partial exits in Assignar and EFTsure providing investors with an IRR of 45% in Fund I and 89% in Fund II on a net basis. Based on the total capital deployed into these investments, the exits returned a gross Money Multiple return of 10.7x and returned 3x of the entirety of Fund I net of all fees.
Other notable portfolio companies include globally leading software companies like Go1, Kasada, Clear Dynamics, Advanced Navigation, Enboarder, Bridgit, Bookipi and Mastt, among others.
OIF Ventures is registered as an Early Stage Venture Capital Limited Partnership with Innovation Australia and continues to see strong pipeline activity seeing approximately 20-30 high-quality opportunities on average each week.
"We are extraordinarily proud and grateful for the support of the founders that we have backed and that of our investors, both new and existing," said Laurence Schwartz, Partner of OIF Ventures.
"We have high-conviction in the power of founders we back to build generational teams and businesses that set the standard globally and we want to be their partner of choice – it is great to see so much support for this vision."
"When you look back on venture capital firm vintages post the dot com crash and the GFC, some of the most successful businesses and venture funds were launched in those periods. We're long-term partners so despite the current challenging macro-economic environment we're confident that great businesses will continue to be launched by exceptional founders and that OIF Ventures will be in their corner," Schwartz added.