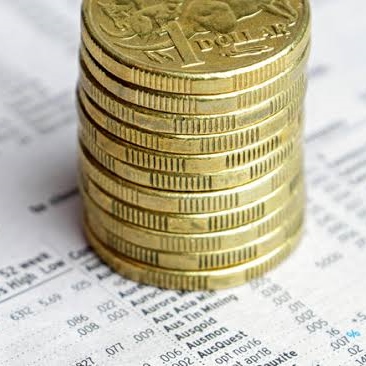 Former PwC directors launch document fraud detection and automation FinTech
Fortiro, a FinTech company founded by former PwC Australia directors Sean Quagliani, David Weber and Amir Vahid, has raised $3.5 million to scale up their software-as-a-service document fraud and automation product called Protect.
According to market research and investment firm UBS, more than two in five homebuyers lied on their mortgage application as they chased the fast-rising property market, with misrepresentation of income the most common factor. Further challenges exist – such as invoice scams and identity crime – which cost Australians close to $1 billion each year. These are the problems that the team are looking to eliminate.
Fortiro was formed when the co-founders could not find a readily available solution to help a big four bank automate and detect fraud in mortgage application documents. The FinTech, which was spun out from PwC Australia into its own separate entity as part of a recent management buyout, raised the funds in a Pre-Series A round led by OIF Ventures (OIF). With a team of just six, Fortiro now counts customers from banks, lenders and government, including Latitude and Athena Home Loans. The product automates document processing and detects fraud in documents such as payslips, bank statements and soon invoices – processing millions of documents to date. "Protect forms an important part of our leading class technology and provides a unique capability to help us fast track customer decisions whilst managing fraud risk. While there are products to automate document processing, we haven't seen a tool like Protect which combines this with an ability to test document integrity or risk," Joseph Seychell, Chief Risk Office at Athena Home Loans.
Over the last six months, Fortiro nearly doubled its subscription revenue and is looking to continue its early growth both in the region and by expanding abroad. The team was also shortlisted in the Finnies and Finder Innovation Awards for their work with Athena Home Loans.
"Our product builds trust between organisations and their customers, whilst also speeding up highly manual document review processes, which are often a source of frustration for things such as mortgage applications," said Co-Founder and CEO, Sean Quagliani. "Businesses everywhere are pushing hard to process customer applications faster, make real time decisions, and have fully automated processes – the challenge for many is managing the increased risk of fraud and thoroughly reviewing certain documents like payslips, bank statements, invoices, etc. By using Protect, our customers enjoy faster turnaround times and a reduction in fraud risk."
"We're excited to help protect businesses from these complex risks, without slowing them down. Our existing customers see immense value in our product, with many having our solution pay for itself within a few months as well as giving added peace of mind to executives and investors," Sean added.
"Document fraud continues to be a challenge for many Australian businesses with a high cost that is borne by every day Australians – whether it's to do with customer onboarding, application processing, claims processing or accounts payable," said OIF Partner Jerry Stesel. "We're excited to be partnering with such a great team and believe our experience in scaling businesses from Australia to the globe will be very valuable for Fortiro's journey ahead."
PwC Australia Partner and Chief of Strategy Sean Gregory said, "PwC is delighted to see the Protect team start their next chapter outside of PwC, in Fortiro. We thank them for their contribution to PwC and wish them luck for their future growth objectives."