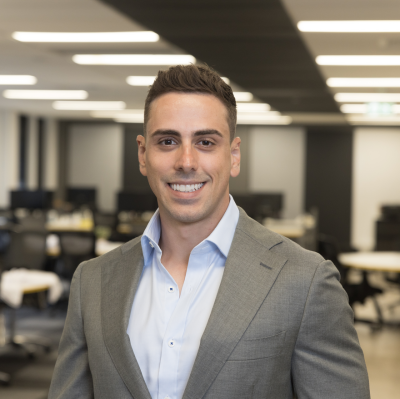 Fishburners launches Services Hub to remove accessibility barriers to quality service providers
Australia's original startup community Fishburners has launched a one-stop marketplace for startups to connect with the type of high-quality, vetted, and affordable service providers that can help founders to rapidly and effectively build their businesses and products.
The "Fishburners Services Hub" is designed to reduce the barriers startups face when it comes to finding quality and vetted startup service providers who actually understand the needs of startups, across professions like software, marketing, legal, engineering, PR, design, and data, to name a few.
For founders, this creates easy access to service providers with a proven track record helping develop products rapidly, at an accessible price point, and pivoting with the founder as required.
Because the service providers are vetted by Fishburners, and recommended and rated by fellow founders within the Fishburners community, the time taken to find and trial providers is also significantly reduced.
Service providers join the Hub to gain direct access to over 650 startups across Australia starting at just $100 per month, eliminating the need for cold calls and sales messages.
Once listed, providers will also be promoted on the Fishburners Slack channel and weekly digest newsletter sent out to 1500+ entrepreneurs, startups and SMEs.
Providers can also supplement their listing by publishing educational content on the Hub within a resources library to further cement their expertise and add another point of contact to their sales strategy, while also offering discounted or free access to Fishburners' community events.
Fishburners expects around 15 service providers will already be live on the Hub when it officially launches, but is aiming to onboard up to twenty providers per sector over the year.
The Services Hub can be accessed through a directory in the pre-existing Founders Hub, which gives members unrestricted access to learning resources, tools, mentorship, perks, discounts, VC contacts, events, and the startup community itself.
Access to Founders Hub is included in Fishburners' monthly memberships because, according to Fishburners CEO Martin Karafilis, easy access to pre-vetted, startup-friendly service providers could make the difference between a startup that fails and one that hits the ground running.
Martin Karafilis (pictured), CEO of Fishburners, said, "Access to good quality, affordable, and startup-friendly service providers is not one of the more commonly-discussed barriers facing startups. But over the years, we've seen far too many startups get burned badly by shoddy providers, which costs them precious time, money, and peace of mind – none of which a founder has much to spare!
"The Services Hub was designed specifically to address this critical problem. By connecting startups directly to high quality service providers who have already been vetted and know what startups need to succeed, we're taking out the uncertainty and risk startups face daily.
"We want to see startups hit the ground running and we're hoping that the Services Hub will eliminate yet another barrier startups face in their journey, and allow them to do just that."
Min Hur, Managing Lawyer at Keystone Lawyers, said, "Startups are some of our most exciting and promising clients, given the dynamic and visionary nature of their operations. Many are shaking up existing industries, or even creating entirely new industries with their innovations.
"But to succeed, startups need service providers who can move as rapidly as they do. Providers must understand their evolving needs as they transition from ideation phase, to building a business structure, offering, and growing the team, to eventually even providing options for exit strategies like a sale or a listing.
"We couldn't think of a better startup ecosystem partner than Fishburners Services Hub, as we seek to support Australia's rapidly growing startup sector – and grow our own business in the process."