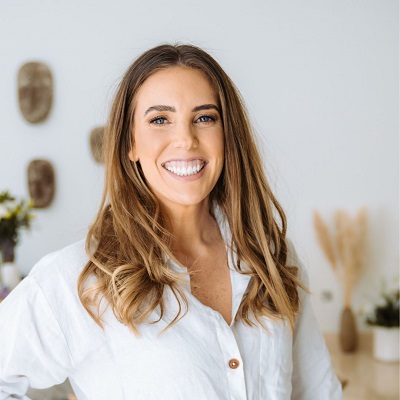 Empowering women in finance and business: How Phoebe Tooker helped democratise gold with Nauggets
According to Fintech Futures, women are still hugely underrepresented in the financial services industry, largely due to two factors: lack of education and misperception. While more initiatives have been established to increase women in the fields of science, technology, engineering and mathematics (STEM), success has not been linear.
Fintech Futures reports that female students feel less likely to perform well in economics and finance even though they do better in their introductory maths classes. Even women with STEM-related education and background aren't attracted to the workforce for their long-term careers, increasing the missed opportunities for financially advantageous and fulfilling work. The misperception of their own talent deters women from pursuing careers in STEM, even when they're more than qualified in the field and have a strong likelihood of success.
The finance sector needs to collaborate with schools and universities to generate better insights into finance and economic fields and improve student education. This can encourage students, particularly the female population, to pursue opportunities in these fields.
It's also important to shift the collective perception that women can't perform well or succeed in these industries. The financial services industry is largely dominated by men, but women are slowly rising in the ranks, achieving leadership roles and building their businesses in the field.
Women in leadership roles in the financial services industry
Women are changing the future of the industry bit by bit. The Deloitte report states that 24% of women were in leadership roles in financial services companies in 2021, numbers that are projected to grow to 28% by the year 2030. The current and projected percentage is still below parity, so financial institutions and organisations need to increase their efforts in achieving gender equity to boost female representation in the industry.
The Deloitte report also explains that when there are enough women in leadership roles, there's strong evidence of the multiplier effect, so that for every woman added to the C-suite role (i.e. corporate level) in their organisation, three women rise to senior leadership roles, which are typically ranked below C-suite.
Currently, there is a 9% gap between women in C-suite and women in senior leadership roles, so companies should take measures in bridging this gap by improving their recruitment, retention and success-planning strategies. This will result in an even distribution of women in C-Suite and senior leadership roles while increasing female representation within a company.
Women aren't just holding leadership roles in financial companies, they're also establishing their businesses and becoming leaders and entrepreneurs in their respective fields within the finance sector.
For example, female finance executives in the Forbes Finance Council are continuously breaking barriers as they grow their businesses in a male-dominated industry. Their companies range from:
Wealth planning and management
Insurance products
Retirement planning and investment management
These women business owners see the gender gap as a challenge as well as an opportunity, and they're driven to make a difference in their industry. They didn't let gender inequity stop them from building their businesses, and it seems to have only motivated them to develop great products that can improve their customer experience.
Nauggets Co-Founder Phoebe Tooker is another exceptional business leader who has overcome the difficulties of entering a male-dominated industry as well as challenging her own perception of her capabilities.
When reflecting on Phoebe's launch into fintech, she remembered the experience vividly, "I was the first woman to step into Nauggets, and I didn't have the 'right' degree or background in the fintech and gold industry. I felt like I had a small voice, but I learned that I just needed to be more confident. There needs to be an increase in women-led businesses in the finance industry because we all bring something valuable to the table. Within Nauggets, the women in our team tend to prioritise the customer and how we can improve our services for them. Incorporating that empathy and warmth is important, especially in financial organisations."
Phoebe Tooker's business journey from full-time mum to full-time gold fintech entrepreneur
Phoebe's business journey shows that there's more than one way for women to enter the financial services industry and become successful. The podcast episode about the Nauggets journey talks about Phoebe's background and how she ventured into the gold and fintech industries. Phoebe started her career as a flight attendant before meeting her husband six years later and becoming a full-time mum. It was only later that Phoebe learnt the value of gold through her husband and his family business's investments in precious metals. Phoebe's newfound knowledge about gold is what pushed her to launch Nauggets and make gold more accessible to people from every walk of life.
"I want to make a difference in the world, giving people the option to save in gold and inflation-proof their savings," Phoebe explained, "You don't need a finance degree to hold some gold or use it."
There was a big gap in the market that only Nauggets could fill; for the longest time, gold had only been accessible to high-profile investors and executives. Nauggets offers gold at a market rate with no commissions, allowing regular income earners on a budget to purchase gold.
Women might be missing out on career opportunities in the finance industry because of skewed self-perceptions about their skills and capabilities, but Phoebe's business journey shows that women can perform well and succeed in the finance industry, regardless of their background.
Phoebe has been so generous in sharing her story and experiences honestly, allowing other women to follow in her footsteps, "I was intimidated when I first started my role in Nauggets, especially with gold and finance being a male-dominated field. Looking back, I know it was me overthinking and being hard on myself. I was embarrassed to ask questions and spent hours on google trying to educate myself on simple finance jargon. I am lucky and have never felt inequality in my work environment, if anything the men around me have boosted my confidence and given me all the tools I've needed to upskill myself. I am very fortunate to be surrounded and supported by a fantastic team who believe in me and have been incredibly kind and patient. But it's essential to have faith and confidence in yourself as well. With hard work and time, you can do anything you set your mind to."
How Nauggets empower women financially to save and invest for the future
Educating people about the value of gold is one of the barriers that we have to overcome when offering gold as an option to new or first-time buyers. That's why financial empowerment is one of the core messages of Nauggets. They want their customers to have a confident understanding of their finances and show them the benefits they can receive if they choose to save in gold.
By democratising gold, Nauggets has given people the option to use gold both as an investment option and as a spending method for their daily expenses. The community has grown faster than expected, and customers from all over the world are invested and excited about Nauggets' growth as a business.
Philip Parkin is a Nauggets client, based in the United Kingdom who sees real value in what Nauggets has on offer, "For me, Nauggets is unbeatable as a superior gold account, and when we get the physical gold-backed debits cards in our hands it will be the perfect vehicle to buy and own gold."
Entering and succeeding in the financial industry as a career or businesswoman has its own set of challenges, but it's important to trust in your capabilities and focus on the vision you want to bring to life, the way Phoebe Tooker has done with Nauggets.
Phoebe only has words of encouragement and motivation to those wondering how to get started, "I would encourage any woman thinking of jumping into finance or a field better known for men to conquer, we are here to make a difference. I often feel like a fish out of water and I constantly have imposter syndrome, but that's okay. If you feel like this, you need to play it to your strengths because it's going to motivate you to work harder and be more driven than the person who thinks they know everything."