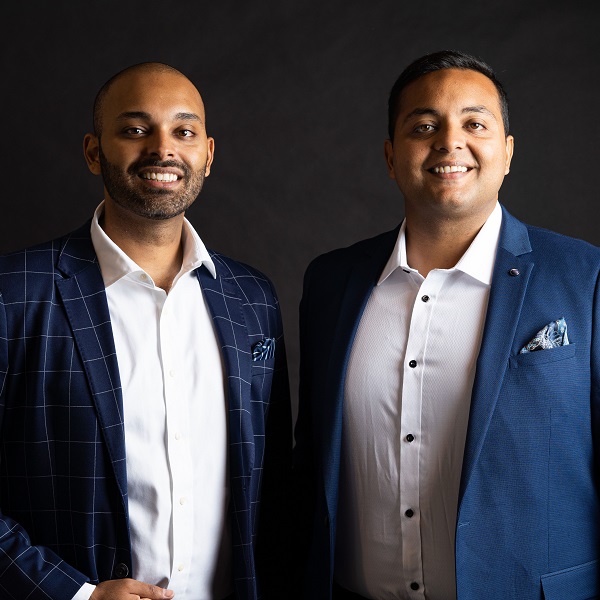 Data-driven buyers agency InvestorKit commits $1.65m to innovation and AI
InvestorKit, Australia's leading buyers agency, has announced an investment of more than $1.65 million over five years to strengthen its research and technology capabilities and further unlock opportunities in the commercial and residential property market.
This investment in innovative, cutting-edge technology solutions will see InvestorKit launch its world-class, AI-driven staff training program, "IKit GPT", integrating decades of property data, both historical and forward focussed, with internal frameworks and strategies to sharpen the team's skills and enhance customer experiences.
InvestorKit Founder and Head of Research, Arjun Paliwal, said InvestorKit has built a reputation for outperformance, consistently topping national market averages for clients. He said an even greater investment in market research and technology will unlock the agency's full potential.
"As a data-driven business, InvestorKit aims to leverage the latest technology to transform and simplify the buying process and empower our clients with tools and data to make smart property investment decisions," Arjun said.
"With increasingly tightening markets and limited supply leading to fervent competition across both the residential and commercial market, it is imperative that investors have access to the data and expertise that gives them the confidence to make quick, informed decisions. That is our goal at InvestorKit. This significant investment will ensure our clients have access to the latest in innovation and continue to enjoy cutting-edge service and best-in-class advice."
As part of its focus on technological innovation, InvestorKit has welcomed Ankit Paliwal as Head of Technology. Ankit brings more than a decade of experience in technology strategy, AI, automation, and digital development, having worked with renowned brands such as Allianz, Apple, Google, and Samsung.
Commenting on his appointment, Ankit said: "I am thrilled to be joining the InvestorKit team and playing a pivotal role in transforming the buying experience for Australian investors. An investment of this size will allow us to creatively and strategically leverage technology to deliver meaningful outcomes and further strengthen InvestorKit's position as Australia's leading buyers agency."
Under Ankit's visionary leadership, InvestorKit is prioritising a suite of transformative initiatives, including:
Automated and Remote Interfaces: Streamlining operations and enhancing customer interactions through automated sales interfaces will provide an unparalleled level of efficiency and quality.
Partnership Community App: Building stronger relationships with Australia's Top Mortgage Brokers, Financial Planners, Solicitors, and Accountants, InvestorKit's app will foster transparency and offer a greater investing experience for mutual clients.
AI-Powered Tools and Calculators: Leveraging BIG data, InvestorKit's property team will make investment decisions at scale and speed, simplifying the process for clients and providing comprehensive analysis in a singular system.
All-In-One Customer Hub: Creating a centralised platform, InvestorKit's hub will provide clients with easy access to portfolio planning softwares they currently use, improved cash flow projections, buying milestones, and a white-glove buying experience.
AI-Driven Property Performance Tracking: Tracking area price changes, performance, listed rentals, and more in real-time, InvestorKit's AI-driven trackers will keep clients informed about investments and deliver superior location analysis and results. Annual reviews will soon turn into tailored high-frequency insights alongside them.
Buy/Sell/Hold Cycle Analysis Engine: Analysing properties based on risk factors and market landscape, InvestorKit's engine will empower clients to make strategic investment decisions. It isn't all about buying, sometimes the best moves for a portfolio can be less is or keep it the same but something different. We want our customers to have greater confidence in their overall portfolio.
Due Diligence Mapping: InvestorKit has studied tens of thousands of property transactions mapping Australia's key factors of due diligence to see what factors negatively impact future selling time on the market outside of general market conditions and in turn Resale prices.
Investment would go into creating custom and internal mapping solutions to place all of Australia's impacted houses on this map. Creating the clearest and first solution in Australia that will provide InvestorKit clients with the fastest speed to making decisions on assets that "pass local due diligence".
"InvestorKit's goal is to continue being the most trusted, data-driven buyers agency for successful business owners and professionals looking to scale their portfolios. With Ankit at the helm of technology, the company is poised to redefine the property investment landscape through innovative PropTech solutions," Arjun added.