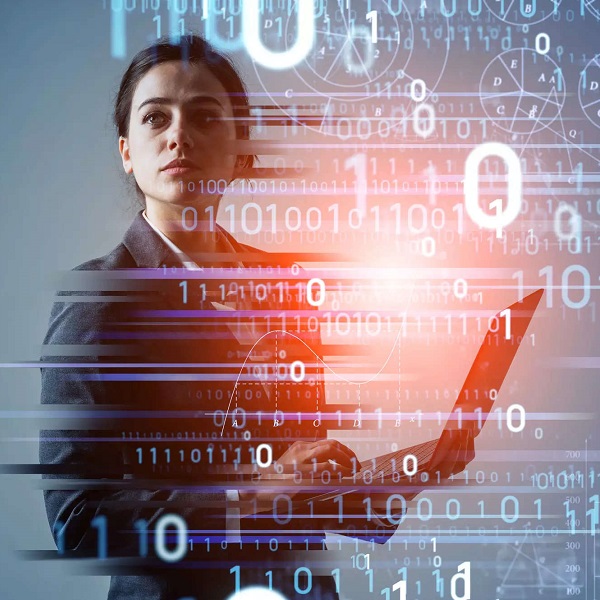 Cyber Revolution tackles both the gender and skills gap in the cyber security sector
Cyber Revolution is reducing the severe cyber security talent shortage and gender gap with a number of its students successful in securing roles in CyberCX Academy's All-Women Cohort that commenced last week.
Cyber Revolution helps people land their first job in cyber security by providing specialist training and placement services. Since its inception in 2019, Cyber Revolution has upskilled more than 1000 people with industry leading certifications.
The CyberCX Academy is the largest private sector commitment to addressing Australia's chronic cyber skills shortage, with the program on track to train 500 people over three years.
According to a 2023 report by RMIT University's Centre for Cyber Security Research and Innovation and the Australian Women in Security Network, women make up just 17 per cent of Australia's cyber security occupations.
Cyber Revolution Founder and CEO, Adam Hewitt, says Cyber Revolution is proud to partner with CyberCX to not only help close the widening cyber security skills gap, but to also help realise gender equality in the sector.
"We're thrilled that a number of Cyber Revolution students were successful in securing full time employment in CyberCX Academy's All-Women Cohort. It's no secret gender diversity in the sector is appalling and the pace of improvement is painfully slow. By upskilling the next generation of female trailblazers and supporting them to enter the cyber security workforce we're helping to close the gender gap," said Adam Hewitt, Founder and CEO, Cyber Revolution.
"We are passionate about facilitating job outcomes for our students and proud that all our students who've gone on to secure a cyber security role still works in the industry. From a stay at home mum with an eight year career gap, to another woman who spent ten years trying to break into the industry, we have countless examples of women that have moved to advanced level roles in cyber as a result of doing our courses."
Bec Fiedler, had been working in the luxury real estate industry for a number of years but realised she wanted a career with more work life boundaries. After studying with Cyber Revolution she landed herself one of the Associate roles in the CyberCX Academy All-Women Cohort.
"I was interested in cyber security because, like many Australians, I have been affected by recent high-profile hacks and wanted to do something about it. I've found Cyber Revolution to be informative and supportive. I was assigned a mentor who I check in with weekly. We came up with a study plan that suited my life and allowed me to manage the study load around fulltime work and other commitments which was instrumental to me staying on track. I'm thrilled to have landed a role in the CyberCX All-Women Cohort," said Fiedler.
Fiedler is starting her role focussed on governance, risk and compliance but is excited for the variety of career opportunities and growth potential the industry, and CyberCX specifically, provides.
As Australia's only dedicated cyber security training and placement company, Cyber Revolution provides online self-paced education resulting in globally recognised industry certification. Students are provided with one-on-one support and access to live practice labs to mimic real world scenarios. In house career advisors assist with job readiness and help students to improve their CVs, LinkedIn profiles as well as job interview skills. Finally, the business also facilitates career placements with a number of leading organisations.
Hewitt says the scarcity of tech talent means businesses that are looking for quality candidates to fill cyber security roles must rethink their recruitment strategies and become more proactive to prevent them overlooking viable job seekers.
"We work with more than 15 placement partners, introducing them to qualified and enthusiastic entry level cyber security professionals. We have a proven track record of developing and placing students who are in it for the right reasons and for the long run. We have a number of quality candidates ready to land their first job and I would welcome a conversation with any business struggling to find the right people," said Hewitt.