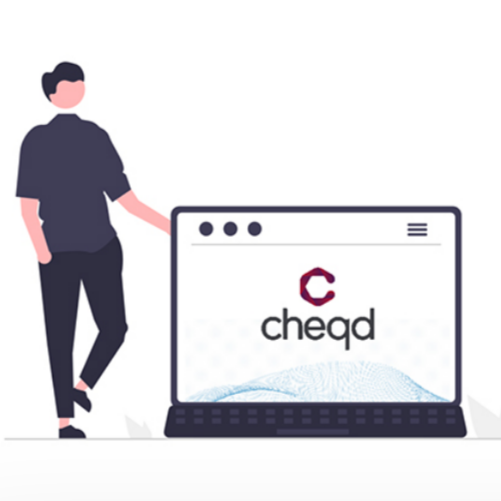 cheqd partners with Australian Data Exchange to accelerate new business models for Verifiable Credentials
cheqd has announced a partnership with ID Exchange, trading as Australian Data Exchange (ADX), which will support cheqd's expansion into the APAC region as a local expert in digital identity, with an excellent network, and a first-in-class range of supported technologies and software focussed on user-controlled data and consent management.
Joanne Cooper, Australian Data Exchange CEO, stated, "Australian Data Exchange has an appetite to bring together world leading technology approaches, integrated or standalone, to offer Government and Enterprise seamless data exchange services necessary to onboard new decentralised models to enable elements of Data Utility, Privacy, Consent, AI and Verifiable Credentials in a powerful customer centric manner.
"Working together with cheqd, we can begin to piece together an entire digital identity and data sharing ecosystem – from infrastructure layer, to data exchange layer, to customer consent management."
This latest partnership between cheqd also leverages ADX's A/NZ agency with digi.me, a leading business to business to consumer (B2B2C) personal data grid platform, designed to maximise decentralised aggregation and interoperability offering mobility with data agency actioned via the consumer. Digi.me enables individuals to control and consent to when their personal data is used, and have direct management over their GDPR data subject rights as a default setting.
Cooper added, "The digi.me product fits fantastically into the Self-Sovereign Identity (SSI) stack on top of cheqd, as a specialised identity agent and data sharing intermediary, as defined by the latest European Data Governance Act.
"e are impressed with cheqd's professionalism and extensive partnership network and look forward to collaborating on joint and seamless solutions for enterprises and governments going forward."
Alex Tweeddale, cheqd's Product Manager and Governance Lead, currently residing in Australia, concluded, "It has been excellent to work with ADX so far; they possess an expert level of knowledge on emerging identity technologies, including SSI, on top of an extensive contact list of industry connections in the APAC region.
"cheqd looks forward to helping expand the uptake of decentralised identity into APAC, and by working together with ADX, we can really begin to piece together a full technical stack for a user-centric, interoperable, commercially viable identity ecosystem."